95-year-old still motoring in her 1969 Mini
Rose Oakley has owned her Morris Mini since 1969 and the trusty steed is still ferrying her around. She bought the new car from Morrison Brothers in Geraldine, when she and husband Trevor sold their farm.
"To pacify me after we left the farm we bought the car. It was very swish when we first got it. We came into town (Timaru) and lived in Poplar St.
The 1969 Morris Mini has been racing around the streets of South Canterbury since 1969.
"It is a dear wee car. I still get wee notes on it from people asking if I want to sell it. It creates so much interest wherever it goes, I come back to the car and see people standing around looking at it.
"I have never contemplated a new car. If I have any trouble I just ring the AA man. He is wonderful and will just fix it on the spot." At 95 she still feels confident driving it.
"I still go down to the library. I choose my time to drive when it is quieter. I have been driving for 70 years."
The 1969 Morris Mini has only travelled 75,000 miles (120,700 kilometres) in the 46 years she has owned it.
"My daughter had it for three months when we went overseas. She had a wee ding going up the Port Loop Rd."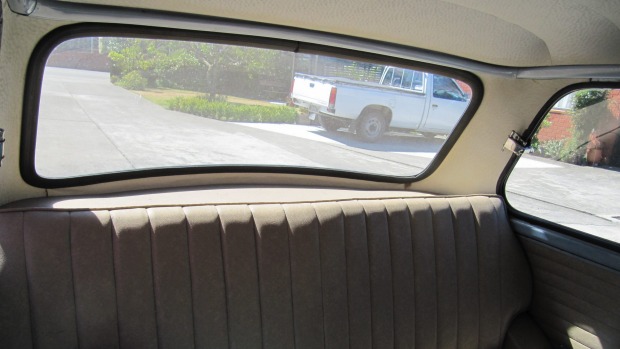 Her sons are already arguing over who will inherit it. "My son studies the oil when he comes home. He has looked after it.
"My other son in Auckland is eyeing it up too but it is not going up to Auckland - it is a South Canterbury car."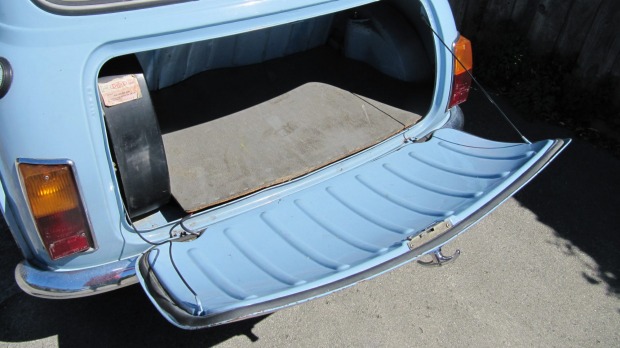 Fairfax NZ; Room for groceries in the cute boot
Daughter Julie wrote: "Rose at age 95 years, had her driver's licence renewed. The 40 yr old mini registered on 30th Dec 1969 had a sparkling re-paint in 1990 for $650 and it is still going strong!"