Press F11 to limit top toolbar
Press again for toolbar to return
Harriet Ann & William Lewis Coe
HARRIET ANN BILLMAN daughter of George Valentine and Harriet Billman was born Abt. Sept. 1854 in Manchester, England. She died 08 Sep 1923 aged 69 yrs in 218 Guyton St, Wanganui.
She mar: 28 Nov 1874 in Wellington to WILLIAM LEWIS COE (he was born 1853, and d: 15 Apr 1934 in Wanganui. Bur: 11 Sept 1923 at Aramoha Cemetery (Age and sex of living issue; M - 48 43 35; F- 46 35 32 29 25 14)
Hawera & Normanby Star, 10 Sept. 1923 The Wanganui Chronicle reports the death of Mrs. W. L. Coe, who passed away yesterday at the age of 70 years. The late Mrs. Coe arrived in the colony as a young girl in the year 1857, and with the exception of the last 13 years, which she has -spent in Wanganui, she resided in the Wellington district. She is survived by her husband and a family of nine.
Coe, William Lewis, Saddler and Harness Maker, Victoria Avenue, Wanganui. Telegraphic address, "Coe, Wanganui." Bankers, National Bank of New Zealand. This large business was founded in 1874 by the late Mr. D. Kitchen, the present proprietor succeeding to the business in 1894. Born in Clapham, England, in 1852, and brought to the Colony as a boy of four years old by his parents, the subject of this notice was early put to work. As he did not like faming pursuits, he was apprenticed to Mr. William Lowes, who was then a saddler in Wellington. Completing his term, he continued to work as a journeyman for some years. Mr. Coe started in business on his own account at the Upper Hutt, but subsequently removed to Bulls, where he joined his brother. From 1877 to 1879 he was managing Mr. D. Cameron's business in Wellington. He was afterwards employed for some nine years as warehouseman and commercial traveller by the well-known firm of Greatrex and Co., of Walsall, who had opened a branch in New Zealand. For some time Mr. Coe was in business on his own account in Foxton, and while there he sat as a member of the Foxton Borough Council (spt 1889 - Aug 1890). He was also a member of the licensing committee and of the school committee. Mr. Coe's shop in Victoria Avenue is the most prominent saddlery establishment in Wanganui. It is a double-fronted shop, the windows being well filled with a large variety of goods, including spurs, lamps, whips, bits, bridles, and other handsome and useful articles. Mr. Coe's trade extends over a wide area, and any orders entrusted to him will be satisfactorily filled.
1894 Wanganui Chronicle, 23 Aug: OUR INDUSTRIES AND TRADES. WILLIAM LEWIS COE'S SADDLER'S SHOP, Wanganui being as it were the centre of a large agricultural and pastoral dutrict, the saddler, which of course includes the harnessmaker, enjoys a reputation, the importance of which ensures him a place among the representative tradesmen of a community. And when such a tradesman happens to hold a front rank position it goes without saying that his right to mention becomes all the more imperative. It is doubtless within the memory of all readers that Mr Haig at a not very remote date held an enviable position as a saddler in our town, and his place in Victoria Avenne was as well known and frequented as one of the local banks. Tribulation, however, fell to the lot of Mr Haig, and after a very short time Mr Coe succeeded to the bnsiness, which from all inquiries is not likely to deteriorate whilst it can claim him as its body and front.
Mr Coe was born in Clapham, in England, in 1852, and when only four years of age was brought out by his parents to New Zealand, landing, or rather being landed, in Wellington on the Ist of January, 1857. Mr Richard Holmes (since defunct) had the responsibility of Master William's primary education, which was subsequently completed at a private school a little distance from Wellington. When considered of a likely age, William was compelled to contribute his quota to the family exchequer by assisting his father on a farm owned by the latter a short distance from Wellington. Desiring a change, William next put in an appearance as an independent labourer on a farm at Pahau, on the East Coast, and here he delved for a period of two years and nine months. finding out, or. rather conjecturing, that farming was not his forte, Mr Coe next visited Wellington and apprenticed himself to William Lowes, tbe saddler at that place, and put in nine years ot his life at that establishment. After this he started on his own account by establishing a business at the Upper Hutt, which not proving a success caused him to move to Rangitikei where he joined his brother in a business at Bulls. He next went back to Wellington and undertook the management of William Cameron's business, an extensive one at the time. Fulfilling his duties here for two years, in '79 he was once moro compelled to seek fresh fields and pastures new by the utter demolition of the place by the great Opera House fire of '79. Messrs Greatrex and Son, of Walsall, who, had by tlis timeopened up branches in New Zealand, of which the most important was located in Wellington, then secured his services and retained them for five years, after which Mr Coe opened up a business in the Manawatu where he continued for five years with fair success. Ill-health then compelled him to give up the business and proceed to Wellington, where Messrs Greatrex and Son again secured his services as warehouseman and traveller. The closing of the New Zealand branches of this firm necessitated his removing to Foxton, where for eight months he carried on a business for himself. About then, hearing that Haig, of Wanganui, had been compelled to close, he secured the premises so well known, almost adjoining Thain's ironmongery store, and fitted up the shop with an entirely new stock of goods.
Mr Coe some some 20 years was united to Miss Billman, who was born in Manchester, and who was brought out almost an infant to New Zealand, arriving here only a month prior to himself, He was given hostages to fortune in every sense of the word, being the father of seven children, the eldest of whom is 17 years of age. Whilst at Foxton he held the positions of membor of the Licensing Bench, member of the Borough Council, and member of tbe School Committee.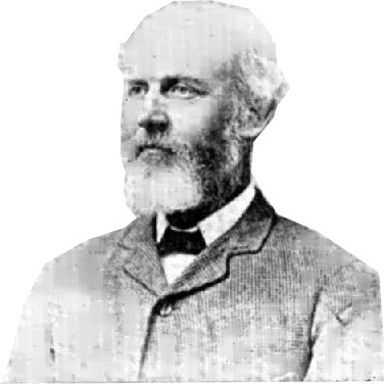 On approaching the shop in Viotoria Avenue, one is insensibly attracted by the two show windows on either side of the door, which are literally packed with all the novelties in the shape of spurs, lamps, whips, bits, bridles, and all other accessories of the stable and coachhouse.

Entering the shop au array of saddles greets the eyes, and these, we are informed, vary in price from £83 10s to £8 10s. The chef d'evuvre is a magnificent saddle of whole pigskin imported from Russia, with a square cantle and square skill, English pads, and an out and out hunting piece of furniture, not only elaborately but beautifully finished. Cheek by jowl with this are a few breaking in saddles, technically known as the "Melbourne," also artistically finished. Various other saddles of every hiio and description fill up the rack appointed for these particular clibb of goods. As if in contrast a number of ladioa' improved saddles, with French cut backs, aro deposited on a stand close by, and these saddles are deservedly popular owing to their straight and flip seats.

Two very reputable glass show cases in the centre of the sbop, teem with exhibition saddles and other small goods, if they might bo termed so, among which are a number of safety stirrups (ladies') which absplutely prevent tbe possibility of any one falling off being dragged This novelty is so constructed that immediately on the toe lifting to the top of tbe stirrup, the hoop opens out and allows the foot to slide.

Children of H

ARRIET BILLMAN and WILLIAM COE are:
i. A

RETA EFFIE COE, b. 1894.

ii. W

ILLIAM LEWIS COE, b. 1875; d. 11 Feb 1933, Newmarket.

Notes for W

ILLIAM LEWIS COE: MAN KILLED AT NEWMARKET. INQUEST ADJOURNED. The inquest concerning the death of William Lewis Coe, aged 57, employed at the Blind Institute, who was knocked down by a service car while crossing Broadway, Newmarket, on Saturday morning, and died in the hospital the same afternoon, was opened by Mr. F. K. Hunt, S.M., this morning. Evidence of identification was given by Joseph Elmsley Broadf oot, secretary of the Institute for the Blind. Deceased had been an inmate of the institution for- the past three years. He was not totally blind and would be able to see a motor car coming at a distance of from 10 to 20 feet. He was practically crippled, and would not be able 'to get out of the way of a motor car very quickly. He had acted as porter at the Institute and was a single man. The proceedings were then adjourned sine die.

Auckland Star, 13 February 1933On February 11, at Auckland Public Hospital, the result of an accident, William Lewis Coe, inmate of the Jubilee Institute for the Blind, and beloved son of W. L. Coe, Wanganul; aged 57 years. Interred this afternoon at Hillsborough Cem.

iii. F

LOSSIE LETTICE COE, b. 1898.

iv. R

UBY MAUD COE, b. 1891.

v. A

LBERT NICHOLLS COE, b. 1893.

vi. E

THEL HARRIET EMMA COE, b. 1887.

vii. A

RTHUR HENRY COE, b. 1880.

viii. C

LARA AMELIA COE, b. 1877.

ix. Name not known...
Images and data used in this site copyright -
Descendant input to up-date family pages is very welcome - more detailed information available on request