George and Sarah Benbow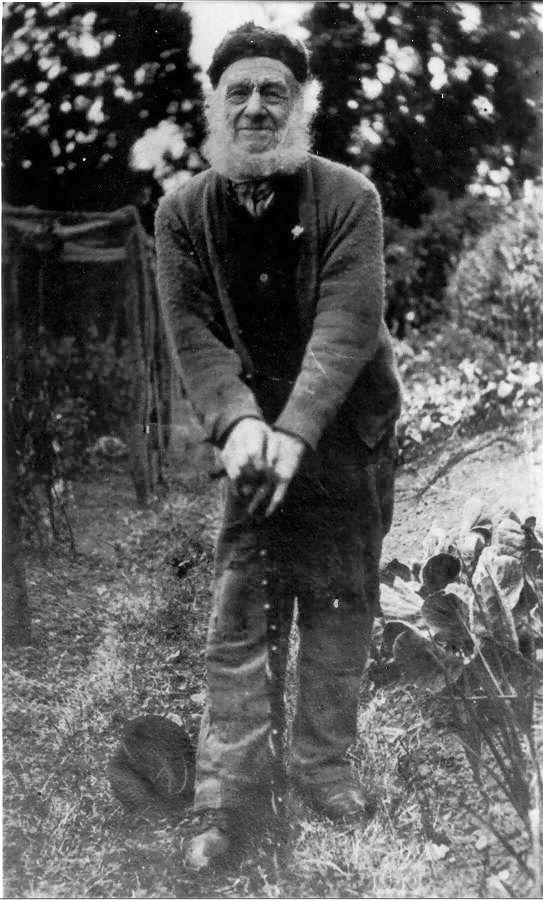 Marriage Certificate May 4, 1854 at Whitton Chapel, Burford of George and Sarah. William and Mary Benbow were witnesses to the marriage. All signed with a X.
In the Census 1871, George and wife Sarah are still living in the Ludlow area at Coppy House, Serpent farm, Ashford Carbonnel.

George Benbow 38 Head born Burford Salop
Sarah 38 Wife born Orleton Hereford
George 10 Scholar born Wyson NK (near a place called Brimfield)
Thomas Porter 7 Scholar born Wyson NK
James R 5 born Ashford Carbonnel Salop
John 2 born Ashford Carbonnel Salop
Census in 1881 at Whitton

George Benbow aged 48 b Nash HeadOcc Ag Lab
Sarah Benbow Wife 48 b Orleton, Hereford
John Benbow 12 b Ashford Carbonnel, Shropshire Son Scholar
Ephraim Benbow 9 b Ashford Carbonnel, Shropshire Son Scholar

1901 census George is still at Whitton, occupation agricultural labourer and son Thomas now aged 36 born Wyson Hereford is a Coal Miner Repairer Below Groundd. at the parish of Ystradyfodwg County Glamorganshire which could explain George going to Wales later where his death occured in 1921 at the Rhonda Valley, South Wales.
Children of GEORGE BENBOW and SARAH BENBOW nee COLLINS:
i. GEORGE BENBOW Baptised January 06, 1861, Ludlow, Tenbury; in 1881 he is a Soldier aged 20;Private R M; "Royal Marine Barracks" Durnford Street, East Stonehouse, Devon.
ii. THOMAS PORTER BENBOW b. Dec Q 1863 Tenbury; In 1881, at 18 years, he is a Gen Laborer Ag Servant to Titus Brown at Caynham, Richards Castle, Shropshire,
iii. JAMES R BENBOW b. 1866 at Ashford Carbonnel
iv. JOHN BENBOW b. March 18, 1869, Serpent Ashford Cabonel, Ludlow,County Salop; d. January 03, 1940. He married Mary Agnes Quigley 22 June 1892 in Townesville, Queensland, Austrlia. She has been born in 1872 in Dunglo, Donegal, Ireland and died 6 May 1936 in Brisbane.
Children of John and Mary Benbow


i. Sarah Agnes Benbow b 13 Feb 1894 m Henry John Quigley 20 Aug 1913
ii. Mary Ann Benbow b 12 Dec 1895 Townsville, Queensland and died 25 Mar 1968 at Brisbane. She married John Small 26 Dec 1915 at Townsville (he was b Oct 1 1890 at Pentland, Queensland and died 29 Jun 1964 in Brisbane) They had 11 children.
Teresa Baptis Benbow b 3 Aug 1898 and mar Michael McDonnell 28 Mar 1921
iv. Catherine Alice Benbow b 3 May 1902; d 10 Aug 1922
v. George Francis Benbow b 26 Jun 1900
vi. William John Benbow b 10 Mar 1904; d 20 Jul 1949
vii. Francis Monica Benbow b 13 Jul 1906; mar Ludwig Jocheim 16 Dec 1929

v. EPHRAIM BENBOW b. Abt. 1871, Ashford Carbonnel, Shropshire

vi. SEPTIMUS BENBOW b. 1875; d. November 05, 1937, Australia. He married Sara Ann Cowy Angell Robertson 22 Apr 1916, the daughter of John and Sarah Robertson nee Harris.
Their daughter Jean Phyllis Benbow married Bill Welsh

If you have information on this family please contact Lauren