THEOPHILUS GRIFFIN, son of Ebenezer Griffin, (b: 22 AUG 1856 in London, England; bapt St Luke in Middlesex, London; Death 20 AUG 1941 in residence Auckland Infirmary, Epsom from Waiheke Is)
1875 Theophilus aged 14 was employed as a printing office boy prior to leaving England and lived with his family at 22 Perseverance St, Bermondsey.
Taranaki Herald, 18 August 1881 WANTED,— A few HEAD of CATTLE to Graze. Terms liberal.— T. GRIFFIN, Frankley Road
Taranaki Herald, Volume XLI, Issue 9377, 28 April 1892 NOTICE. ANY person found Trespassing with dog or gun on the properties of the undersigned will be prosecuted. T. GRIFFIN, W. AMBUKY. Frankley Road, Veale Road.
Oct 1906 - Not entertained by council. re making footpaths in Levin: A request by T. Griffin to break stones at 3/6 per yard was not entertained.
His will: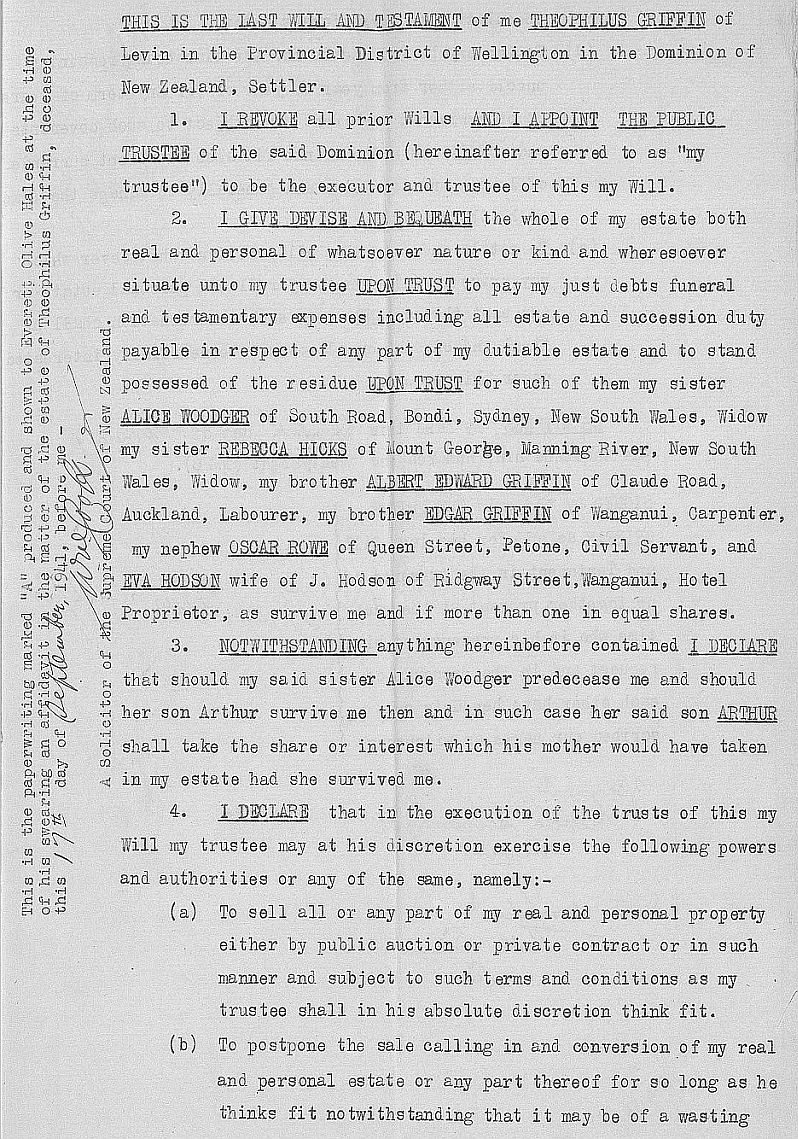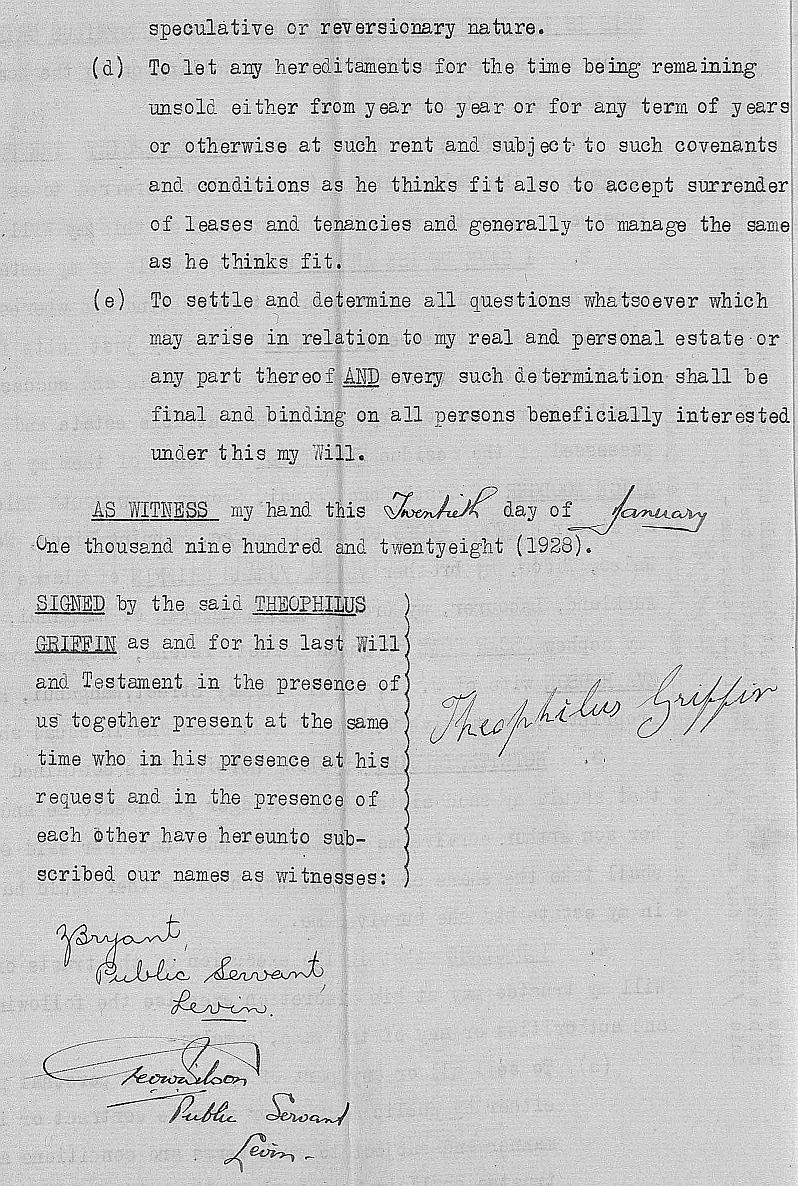 Undertaker's Records - Name GRIFFIN Theophilus Date 20 Aug 1941
Undertaker Watney Sibun & Sons;Record Type - Funeral Directors Records
Place of residence Auckland Infirmary Epsom
Cemetery Waikumete; Age 84
NZ Probates - Name Theophilus Griffin
Place Auckland, formerly of Levin
Occupation Settler
Event Type - Probate 18 Sep 1941
Type Will - £503 7s 9d
Event Place Wellington, New Zealand
Residence Place Auckland, f. Levin Occupation Settler
Agency AAOM Series Number 6030