NZ Time Line: Src:
1955

Pulp and paper mill opens at Kawerau.

Rimutaka rail tunnel opened.

1956

New Zealand troops sent to Malaya.

Roxburgh and Whakamaru power stations in operation.

1957

Feb: Last hanging, of Walter James Bolton.

Scott Base established in Ross Dependency.

Court of Appeal constituted.

Dairy products gain 10 years of unrestricted access to Britain.
Nov: General election, National loses election, Walter Nash leads Second Labour Government.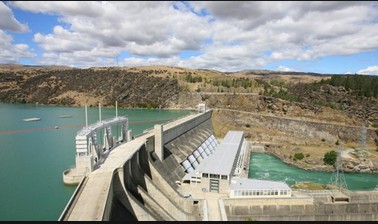 Roxburgh Dam