Click Slide menu on left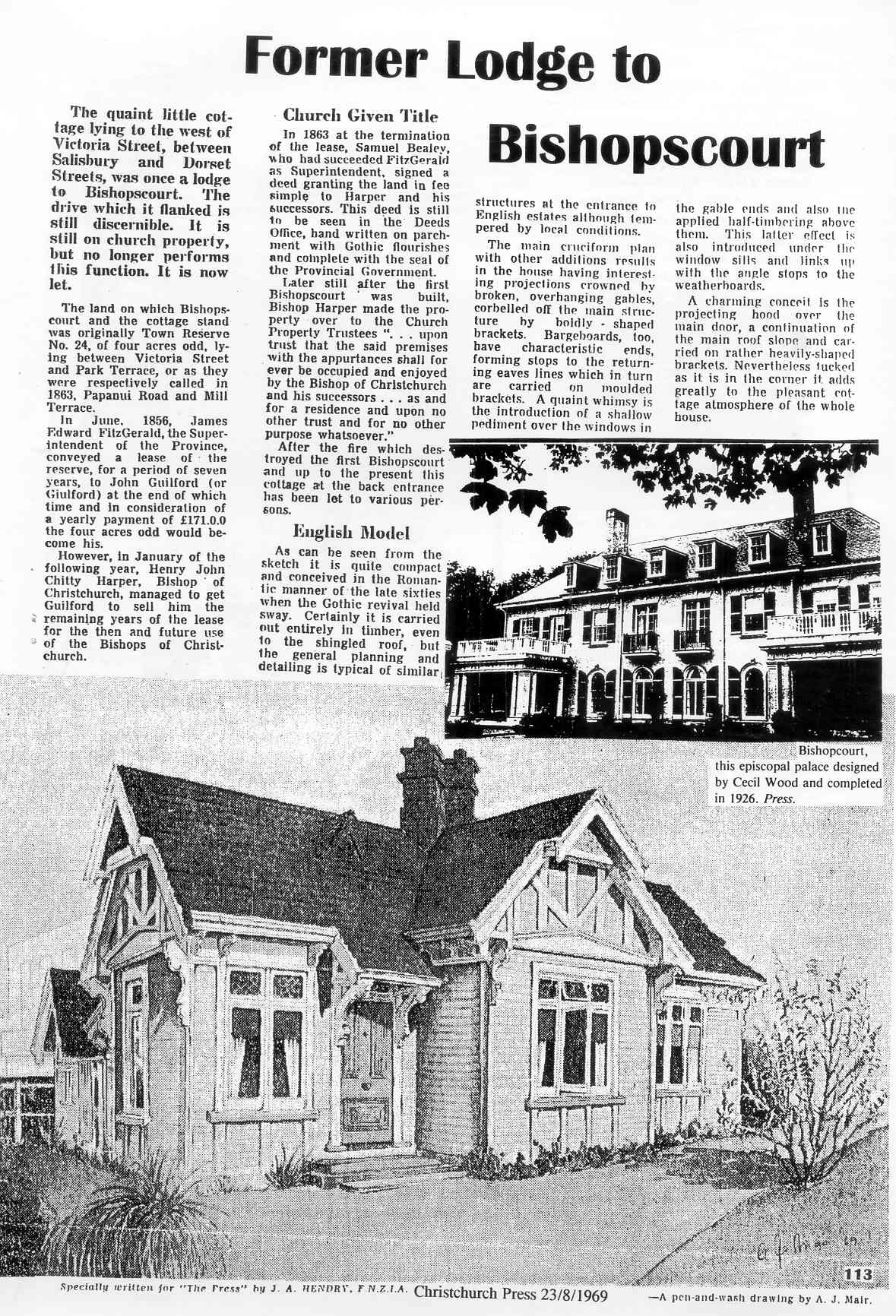 A: This grand neo-Georgian residence was built to Cecil Wood's design for the Bishop of Christchurch in 1926 It is owned by Anglican Care, an arm of the Anglican Diocese of Christchurch. It has the highest heritage rating possible in New Zealand with both a Heritage New Zealand category one and a Christchurch City Council group one classification.
B: Jul 28 2015: The Canterbury Earthquake Recovery Authority (Cera) has granted a request for a section 38A demolition order on the historic Bishop's Residence, known as Bishopscourt, within the Bishopspark Retirement Village in Park Tce, opposite Hagley Park.
Images and data used in this site copyright - ©
Descendant input to up-date family pages is very welcome - more detailed information available on request.