The "Castle Eden" painting dated 1844 is at the Hartlepool Museum - 258 Tons, off Tynemouth, Tyne and Wear; Artist John Scott (1802–1885)
Thomas Richardson of Castle Eden, England and John Parkin of Sunderland established a shipyard near the High Street in Old Hartlepool in 1835 and built their first ship, the "Castle Eden".
OWNERS:
1837 (purchased for £2,800) Hartlepool General Shipping Co (William Vollum, John Burrell, William Chaytor & Thomas Wood) Stockton-on-Tees; Master: 1837 Captain William Morris; Voyage: 26 August 1837 St Petersburg for Gravesend;
1838-39 Master in 1839 was Captain Anderson . The Castle Eden is recorded as sailing to various ports including Hamburg; Voyage: 20 September 1838 Archangel for Liverpool;
1840 Master Captain Harrison; Voyage: September 1840 Marseille for Quebec; Voyage: 22 May 1841 Gravesend for St Petersburg; Voyage: 1843 Macao, Hong Kong & Singapore;
30 May 1844 (Castle Eden purchased for £1,040) owner Thomas Rowell (Hartlepool) Stockton-on-Tees;
1844 Castle Eden owner; John Halliday
18 Nov 1845 "CASTLE EDEN." The officers of the 11th Regiment entertained at dinner, on Tuesday last, Captain Baker of the Castle Eden and his officers. Lieutenant-Colonel Bloomfield passed a high eulogium on Capt. Baker in proposing his health, stating that he himself was an old soldier, had made many voyages, and in all classes of ships, but that he had never made so happy and com fortable a one as in the Castle Eden, where he was proud to say the most perfect harmony and good humour prevailed, emanating in a great degree from the considerate arrangements and many excellent qualities of Captain Baker, his very kind attention to both officers and soldiers, not forgetting tho good cheer and hospitality at his table, and the discipline of the ship, which Colonel Bloomfield compared to that of a man-of-war. The Colonel concluded by communicating to Captain Baker that he was deputed by his brother officers to request his acceptance of a snuff-box as a small token of their esteem and regard, and in remembrance of their agreeable and comfortable voyage, which would be presented to him on his return to England; adding that he hoped sincerely that the 11th Regiment would have the good for tone of again sailing with Captain Baker, and in the Castle Eden, when proceeding to India.
1844 - Purchaser: John Halliday (died May 1859) South Shields; from 1844-48; master Captain William George Tilford
13 Dec 1845 - Ship 'Castle Eden ' Arrivals Port of Auckland, 930 tons, barque, from London 19th July Arrived at Hobart Town 25th Oct with Ordnance stores for Sydney. "Castle Eden" - Sailed 15 June 1848 - Murdock ship of London, Burthen 939 tons from the Port of Plymouth to Port Jackson, New South Wales, 9 Oct 1848; master Captain John Austin ; Voyage: 1848 -1855, Shields for the Baltic; 1849-50 - Master Captain R Canning;
1850: Contract tender for the hire of the Castle Eden to convey Passengers and goods from London to the settlement of Canterbury in New Zealand. Hire by the ton to sail on Wednesday 8th, Sep. 1850 (Reg. tonnage 774 by old act; by new act - 930) lying at East India Docks. Commander - Thornhill. Dimensions - height between Decks 7ft 3"; length lower deck 31ft 5"; Dated at Senchurch St, 27 Aug. 1850. Broker - Joseph Stayner: Here I beg to enclose a plan of accommodation and to offer the above ship, rated A1 at Lloyds, to convey passengers and goods from London to the settlement of Canterbury and such two other settlements in New Zealand as the Associaiion shall direct, at the rate of £500 and agree that, in the case, the Association shall have the option of rejecting the ship altogether. I am, your obediaent servant, Joseph Staynor, Broker
1859 - Castle Eden - Ownership passed to wife Isabella Halliday (died October 1871) South Shields; 1850-61 Master Captain George Elliott; from 1861-69 master Captain G Hunter
1866 - On the 1st Nov, the Castle Eden was stranded south of Schwarzort about twenty-four miles from Memel (now Klaipeda, Lithuania). She was refloated, taken to Memel & declared a wreck but was repaired & eventually returned to the Tyne with deals on 14 Oct 1867;
October 1873 - Owner Ann Banfield (William Wright, William Tose & John Bowman agents) South Shields;
1874 - owner William Wright (West Dock) South Shields
June 1877 - The Castle Eden was lying off the Middle Dock in the Tyne & being advertised for sale by auction.,Her register was closed on 23rd October, 1878.the register was closed on October 23rd, 1878; she was sold and dismantled
Report - William Bowler - Manager of Shipping for the Canterbury Association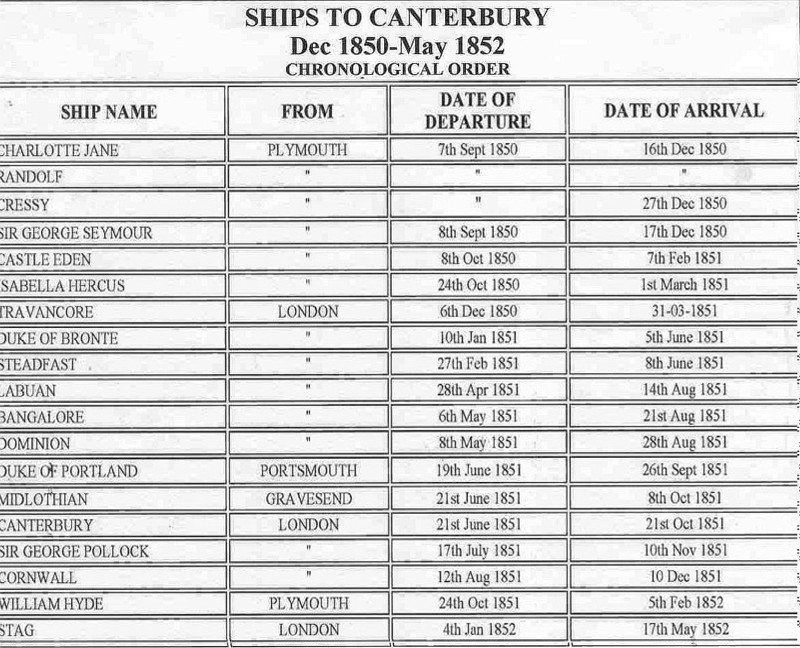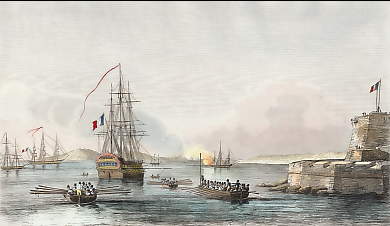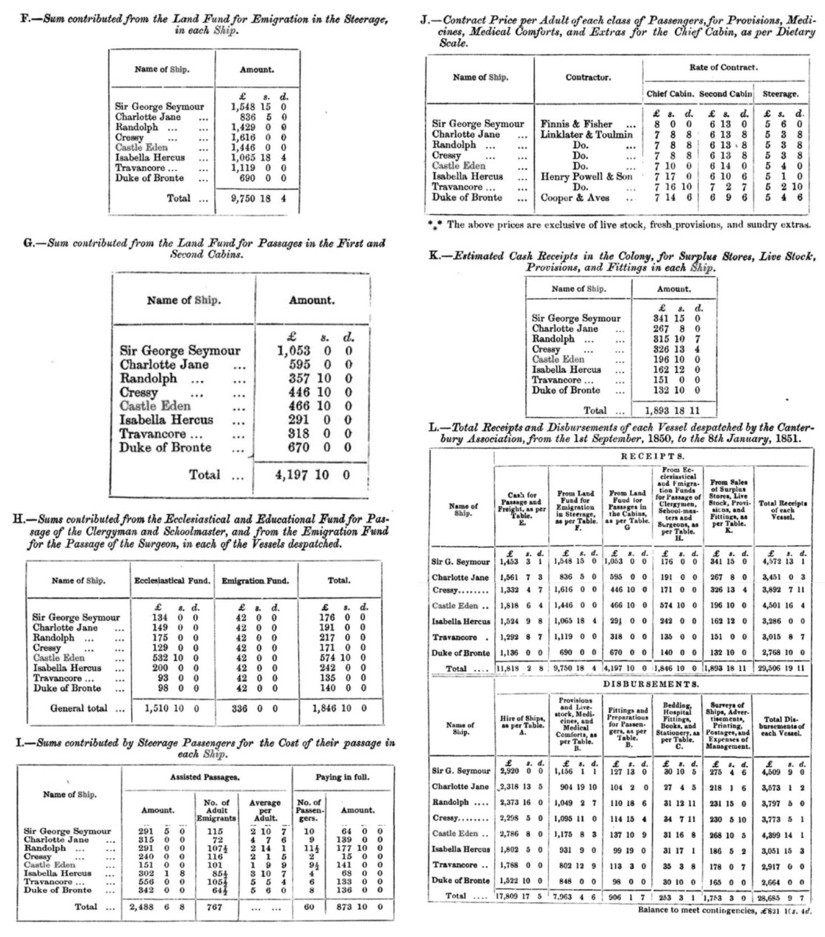 Scene at Gravesend 1850