17 Feb 1892:
Evening Post, 26 February 1892
.
Evening Post, 25 March 1892:
Evening Post, 7 Dec 1892:
10 Mar 1893:

15 May 1893:
9 June 1894: Mary Guilford's license of the Travellers Rest Hotel, Taita - renewed.
8 May 1895: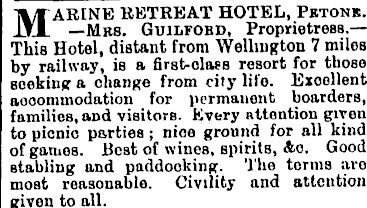 1 Jan 1895: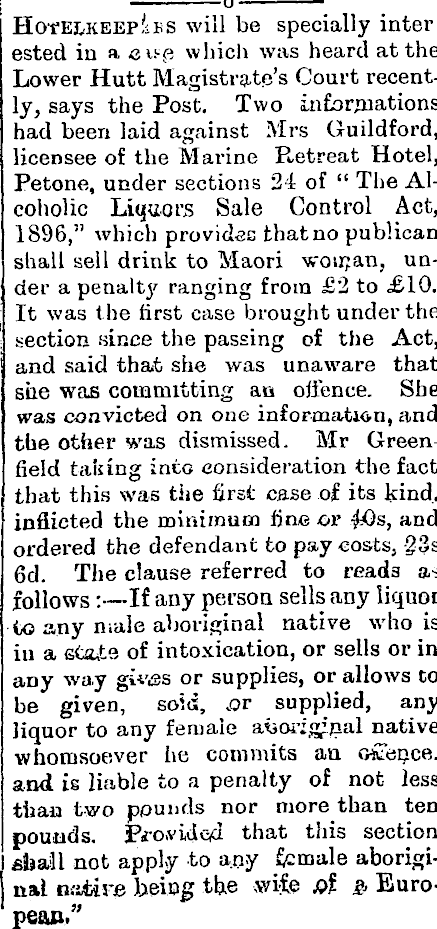 14 May1895: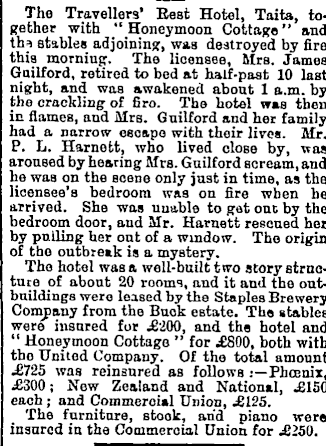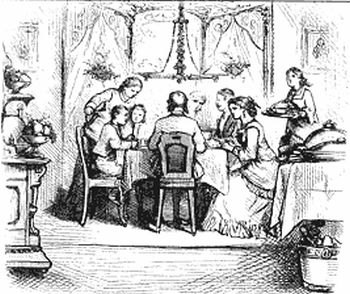 8 May 1896: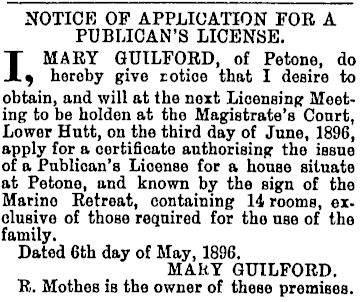 8 Aug 1896: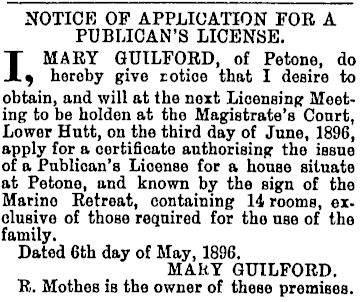 2 Oct 1900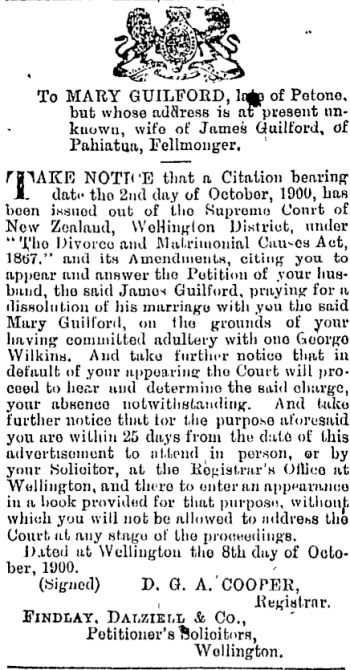 13 Sep 1901
When the case of James Guilford v Mary Guilford and George Wilkins, was heard eventually at court, James Guilford, the petitioner did not intend to proceed in the matter. Mr. Wilford appeared for the corespondent. Mr. Izard gave Notice that he would apply for a dissolution of marriage on the ground that the wife had been deserted, and the case was then adjourned until Monday.

No divorce was found recorded In Archives.

A marriage was recorded 10 Dec 1879 between George Wilkins and Mary Ann Hagan

Death: Src: NZSG Cem. Fiche; Surname WILKINS Given Names Mary; Year of Death 1934; Record Type Bur/Rec; Age N/R; Upper Hutt, St Josephs Catholic Church M01.37 ??