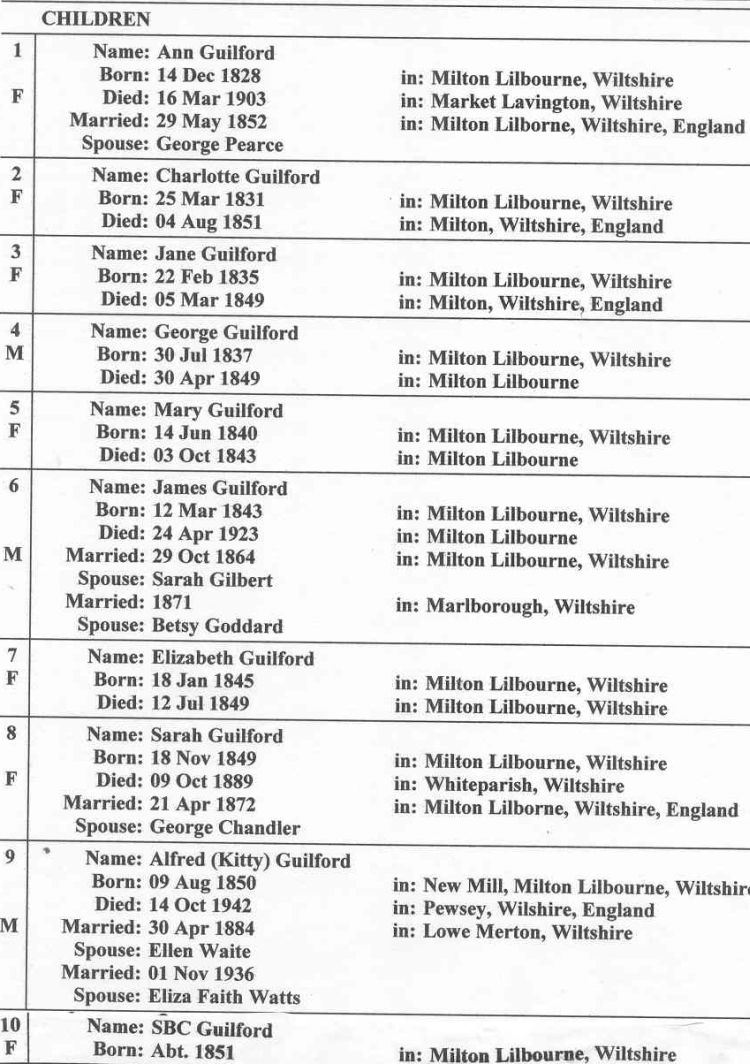 Time Line:
Residence 1841 • Milton Lilbourne, Wiltshire, England. Name Stephen Gilford, Age 30, Estimated Birth Year abt 1811; Where born Wiltshire, England, Civil parish Milton Lilbourne; Household Members Stephen Gilford 30y; Sarah Gilford 30y; Charlotte Gilford 7y; Sarah Gilford 4y; George Gilford 2y; Jane Gilford 11 Months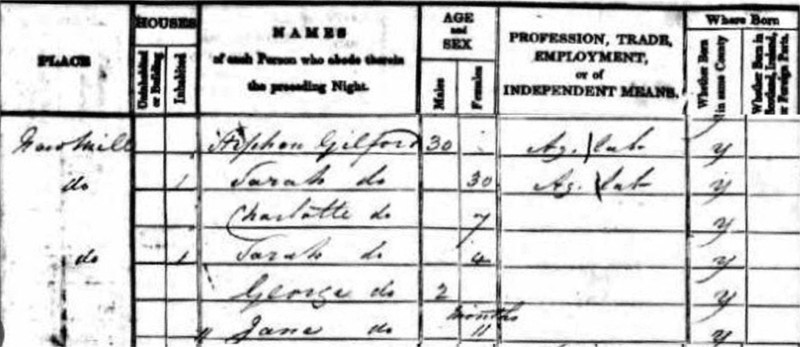 1851 Census; Residence • Milton, Wiltshire, England. Name: Stephen Guilford; Age: 44; Estimated birth year: abt 1807;Easton, Wiltshire Relation: Head Where born: Easton, Wiltshire, England; residence Street address: 17 New Mill; Occ: Ag Lab; Mar; Household Members: Stephen Guilford 44Y; Spouse's Name: Sarah Guilford 40Y; Ann Guilford 22Y; Charlotte Guilford 19Y; James Guilford 8Y; Sarah Guilford 1Y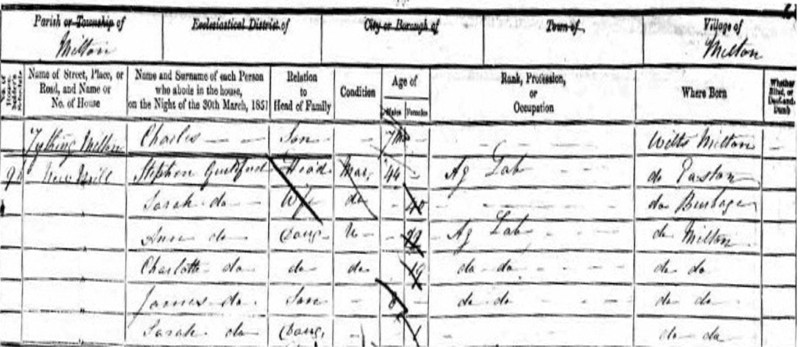 Death 18 Jan 1857 • Pewsey, England, United Kingdom; Burial 20 Jan 1857 • Wiltshire, England

+Sarah Ann Morse remarried: 02 Oct 1857 in Milton Lilbourne, Wiltshire, England to widower Thomas Yeates (1788 - 1872 She d: Mar 1868 in Milton, Wiltshire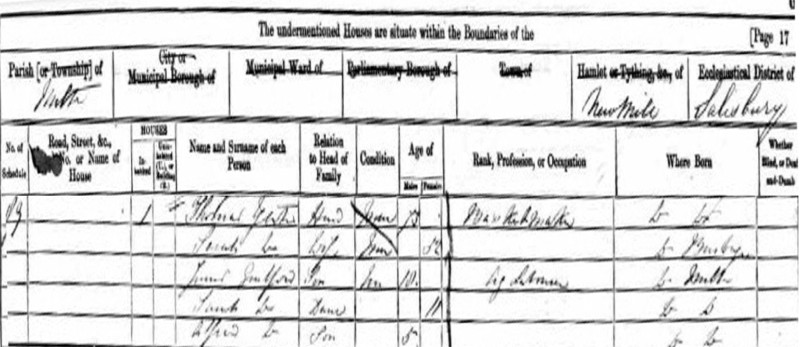 Images and data used in this site copyright - ©
Descendant input to up-date family pages is very welcome - more detailed information available on request.