Hidden Slide Menu on Left
Below, Finch Page Index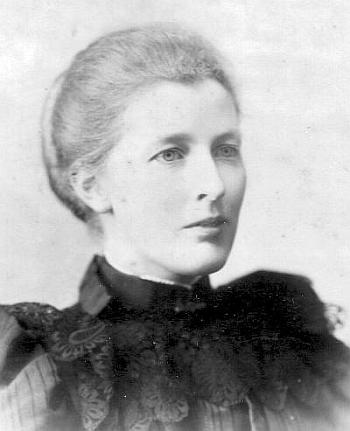 Albert Edward Wills was born 21 Apr 1868 in Forde Abbey Fram, ThorneCombe, Devon, the son of James Wills and Anna Morey. The family emigrated in 1876 on "Crown Thorpe". Albert was a farmer and died 19 Dec 1949 in Hawera, Plot ID : 10560 Block : LXXII Old Plot No : 24 Hawera Cemetery.

He married on 30 Sep 1896 in Public Hall, Pirongia to Alice Charlotte Finch who had been born 02 Nov 1873 in Alexandra, her father: Thomas Finch, her mother - Jane Creighton Smythe. Alice died 26 Jul 1955 at Hawera aged 80 years.
Their children:
1 Allen Frederick Wills (b: 04 Sep 1897 in Omata, Taranaki, d: 01 Feb 1979 in Mt Maunganui) Between 1920 and 1960 he farmed at Paretu Rd, Walton (soldier settlement farm) He married 10 May 1922 in Presbyterian Church, Hawera to Daisy Constance Blake (b: 27 Mar 1899 in Kakaramea, her father: Samuel Blake, mother: Sarah Carmichael) She died 19 Dec 1994 in Mt Maunganui. Their family:
i Joy Florence Wills - Born Waikato she married Michael Frederick Stringfield (Born: 07 Jan 1921 Died: 2009) Their daughters - Jennifer (dec), Mary Anne and Wendy Stringfield

ii Betty Grace Wills (b: 31 Jan 1925 in Hawera, d: 2006) she married in 1950 to Arthur Warren Gibson (b: 21 Jul 1923, d: 2001) Their family are Heather, Alan, Barry, Kathrine, Rodney and Andrew Gibson.

iii Ian Newton Wills - Born Hawera he married Lesley Iris Mapp (b: 02 Oct 1930 d: 2011) Their family are Ian, Lynette, Barbara, Gary, Patricia and Murray.

iv Derek Alan Wills Born: Waikato married Audrey Margaret Watson

v Bryan Blake Wills (b: 04 Jun 1926, d: 14 Sep 2009 in Tauranga) married Beryl May Greenville. Their children Alan, Robyn, Dianne Sue and Bronwyn
2 Eva Grace Wills (b: 11 Jan 1899 d: 15 Sep 1985) Married 18 Jul 1922 to John Muggeridge (b: 04 Mar 1896 d: 16 Feb 1979) A Government Entomologist, his research, was solely responsible for the introduction and establishment of the butterfly parasite which had resulted in such a spectacular suppression of the pest, and his work resulted in other valuable methods for the control of various insect pasts affecting agricultural production in NZ.
3 Stanley Charles Wills (b: 23 Sep 1900, d: 17 Apr 1965) Married: 1927 to Margaret Jessie Robertson (b: 16 Aug 1900, d: 1974)
4 Clifton James Wills (b: 13 Apr 1903, d: 17 Oct 1975) Married: 1936 to Catherine Mary Wards (b: 25 Sep 1905, d: 13 Jan 2000)
5 Percy Creighton Wills (b: 23 Aug 1904, d: 14 Dec 1991) Married 1930 to Edith Jane Wards (b: 05 Feb 1910, d: 20 May 2008)
6 Clarence Arthur Wills (b: 01 May 1907, a retired farmer living at Whakatane, he d: 27 Jan 1985) he married 1939 in Te Aroha to Patricia A Heathcote (b: 23 Feb 1917, d: 13 Oct 2004 ) Their son Rob Wills married Joanne Hughes
Contents of this website may only be used for private personal research. © 2011
Some content has been kindly provided to me by other researchers, to whom my thanks go, and whom I hope to have acknowledged.
I would be delighted to hear from other researchers, and would appreciate being told of errors, omissions and broken links.