Hidden Slide Menu on Left
Below, Hursthouse Page Index
Charles Wilson Hursthouse
Charles Wilson Hursthouse, the eldest son of John and Helen Hursthouse was born 26th July, 1841 in Norwich, England, and was only some 18 months old when he landed in Wellington on the "Thomas Sparkes' with his parents on the 31st January, 1843. The family moved north to New Plymouth, arriving at their new home in April, 1843.
He was educated as a surveyor and entered the Taranaki Survey Dept. Service on the 28th March, 1855 as a cadet and during his 50 years service, his force of character and influence with the Native Wilson Hursthouse meant he was invariably selected by the authorities to carry on the difficult and dangerous work of pioneer surveying and road-making in the face of Native opposition. His cousin S Percy Smith, a surveyer also, wrote: "Wilson was an able man of great ability and a charming companion having his father's talent for yarning."
1858: S Percy Smith, cousin Wilson Hursthouse along with F Murray, J McKellar and A Standish walked from New Plymouth overland to Mokau, Taupo, Rotomahana, Rangitikei and north to Wanganui - his reminiscences were later published.
In 1858 Wilson gained promotion as assistant surveyor and clerk:
Taranaki Herald, 12 December 1857: Provincial Secretary's Office, New Plymouth, 26th November, 1857. THE Superintendent has appointed Stephenson Percy Smith and Charles Wilson Hursthouse to be Assistant Surveyors, and Clerks in the Land Office. The appointments to bear date from the Ist instant. I. N. Watt, Provincial Secretary.
Src:
Wikipedia - Map of the disputed block at
Waitara
Feb 20. 1860; Wilson Husthouse was chosen to go with Mr Robert Harris, Chief Commissioner of Native Affairs, and Mr Octavius Carrington, Chief Surveyor to carry out the survey at
Waitara
of a purchased block of land, 600 acres (240 hectares) at the mouth of the Waitara River. Māori
disputed
it's sale and forcibly stopped the survey work and took away the surveyors' chains. The British army based at New Plymouth were moved to occupy the block and a proclamation of martial law followed and the survey was completed under the protection by the military.
The Militia Act in 1858 by Governor Gore Brown provided for the formation of volunteer colonial units and Wilson along with other Taranaki men responded to provide a garrison force for defensive positions and guard communication networks.
Mar 3rd 1860: C. W. Hursthouse along with privates from the Rifle Volunteers started from town to Walker's farm, for the purpose of gathering peaches (Sunday was a day when the natives generally retired to their pas). They found none at Walker's farm so decided to gather them at Mr. Hursthouse's orchard. They commenced picking but heard a shot fired at the end of the orchard where two of their number were. First thoughts were it was fired by one of the party, and called to know the cause, and received a volley from a ditch immediately behind the trees, fired by about 30 natives, and severely wounded W. Smart in the back. The Volunteers ran for cover through the gap by which they had entered, but a second volley fired by the natives, killed Edward Messenger
Early in 1860 settlers moved into New Plymouth for safety and 3500 troops poured in - the town became transformed into a fortified garrison. By May 1860 Taranaki refugees - the wives and children were shipped to Nelson and here, their numbers swelled to 1200 by Aug. 1860. In Oct. 1860 a settler wrote: "Little remains of the settlement of Taranaki outside the 50 acre section to which the town is reduced"
The Taranaki Rifle Volunteers and Militia became the first colonial unit ever to take the field against an enemy. At the battle of Waireka on March 28 1860, C W Wilson and Sergeant Free had the honour of firing the first two shots. The troop was also at Mahoetahi, and at many minor engagements and skirmishes, finishing with the fight at Gilbert's farm, known as Allen's Hill, Oct, 1864.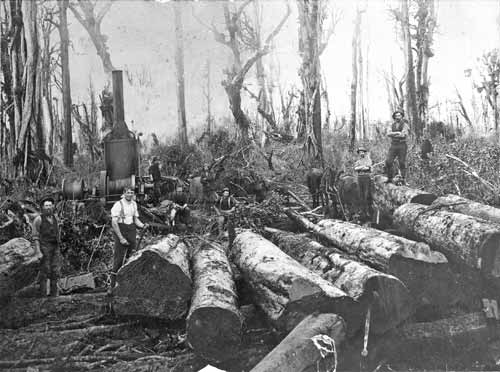 1864-66 years were employed constructing roads around New Pymouth and surveying and allotting land to military settlers from Tapuae (near New Plymouth) to Patea. In 1866 CWH received a commission as ensign in No. 9 Company Military Settlers and in 1868 his commanding officer requested he take Second command of a company of Volunteer Militia Scouts for the protection of settlers by discontented Natives - for this work he was promoted to lieutenant;
1869: Defence Office, Wellington, HIS Excellency, the Governor has been pleased to make the undermentioned promotions, viz. In the Taranaki Militia: 4th March, 1869. Ensign Charles Wilson Hursthouse to be Lieutenant. Date of commission - 23rd February, 1869.
Charles Wilson Hursthouse mar: 1st Jan 1868 to Ellen Humphries, 2nd daughter of Edward Larswell Humphries MD;
1868: Taranaki Herald, 26 September 1868: Meeting of the electors of this District was held in the Taranaki Institute yesterday at noon, for the purpose of nominating a member for the Provincial Council. H. E. Kenny, Esq., Returning Officer, having read the writ aud election notice, called upon the electors present to nominate a candidate. Mr. Upjohn, M.P.C., rose and said he hud much pleasure in proposing Charles Wilson Hursthouse, Esq., as a member to represent tlie District of the Grey and Bell in the Provincial Council of this Province. He was the son of one of our oldest settlors, and he (Mr. Upjohn) would be glad to see other young men take an equal interest in the affairs of the Province (No other candidate was proposed and Wilson was elected) Wilson represented the Grey and Bell district in the Provincial Council (1869 - 1873).
In Mar. 1871 Wilson was appointed to make a preliminary survey for a railway line route from Whenuakura northwards, passing Patea. and Hawera to Waingongoro. It was to be a coast railway, running round by Cape Egnont. On completion the line was extended southward from Whenuakura to Nukumaru towards Wanganui and followed by a line laid out from Waitara and New Plymouth line, and he superintended the latter part of its construction.
A large party of Maoris was employed in 1873-4, to construct the road.from near Sentry Hill through the untouched forest to near where Stratford now is, so as to connect with the southern end work. He surveyed boundaries for the purchase of various blocks around the present Inglewood and Stratford.
1874: BOARD OF EDUCATION. Superintendent's Office, New Plymouth, June 22, 1874. Members of the Board of Education for the New Plymouth District, published in accordance with the Educational Ordinance, 1874." Fred. A. Carrington, Superintendent; Henry Robert Richmond; Benjamin Wells; William Neilson; Syme Henry Govett; Harry Albert Atkinson; Arthur Standish; Charles Wilson Hursthouse.
In 1875 C W Hursthouse was appointed resident engineer in the Public Works Department, responsible for the construction of the railway line from Sentry Hill to Stratford along the previously laid out line.
Early 1880 he was appointed road surveyor in the Public Works Department for the purpose of laying out and constructing the road from Stony River to Opunake, passing Parihaka on the way, the Armed Constabulary doing most of the navvying work. (
Puke Ariki
holds six volumes of telegrams referring to the building of a lighthouse near Pungarehu, road construction to
Parihaka
and detail of Maori reaction to Te Whiti's teachings)
The struggle as to the Crown rights led to trouble which culminated in the taking of Te Whiti and Tohu as prisoners. Several hundred Maoris were arrested and imprisoned in various parts of the
colony. Wilson had known Te Whiti for some years prior to the
outbreak of the Maori War of 1860, so had some influence with that subsequently famous Native chief and with his people. Mr Rolleston was Native Minister conducted meetings held at
Parihaka
which CWH attended and he sent full telegraphic reports of the proceedings to the Government.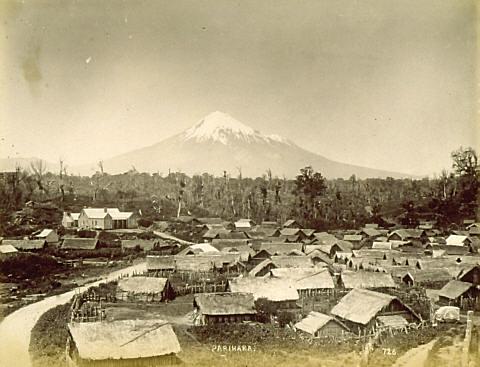 FAMOUS INCIDENT: Mr Hursthouse was specially selected to go with, Captain Knowies, A D C. to Governor Gordon, to present a letter from his Excellency to Te Whiti. In that letter Te Whiti was informed that his Excellencv was anxious to see the trouble of the Native people justly settled and that he had heard that Te Whiti was anxious to him on the subject. Also, that the Governor would be glad to see Te Whiti and hear what he had to say, at Welliington or, if Te Whiti thought Wellington too far, the Governor would be soon visiting New Plymouth, and he would then go on by inland road to Hawera, and that Te Whiti could see him at either place, or at some place between. It was when the A.D.C. was endeavouring to discuss the letter with Te Whiti, through Mr Hursthouse as interpretor that Te Witi used the celebrated metaphor, "The potato is cooked" — meaning that the case had gone too far to be remedied. At the request of the A.D.C,, Te Whiti elucidated the parable by saying: "If the Governor will plant a cooked potato, and make it grow, then can he settle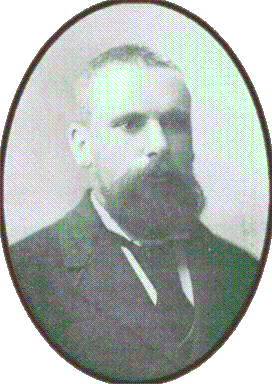 our difficulties!"
Hursthouse was present at all the subsequent proceedings at Parihaka and was unable to attend to the road-making— he was the only interpreter that Te Whiti would reply to on the day of his arrest. The Parihaka's leaders Te Whiti o Rongomai and Tohu Kakahi were jailed without trial at Addington Prison, Christchurch. For his services on this occasion Wilson was promoted to be a captain to the New Zealand militia, an honourable position, but carrying with it no emoluments.