Frederick Britt & Eliza Hilbert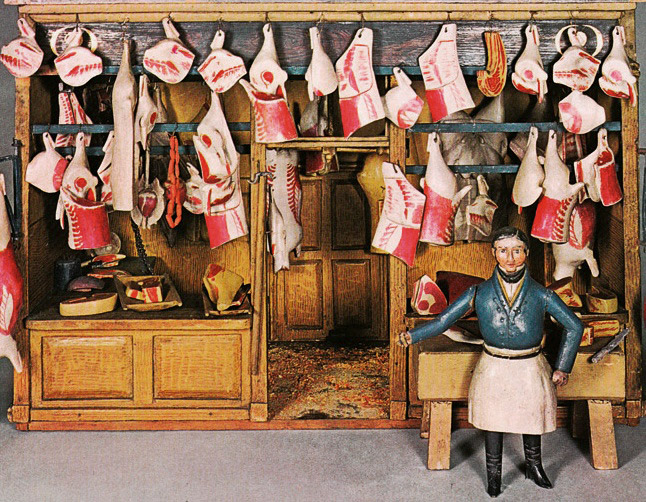 F

REDERICK BRITT HILBERT youngest son of Phillip and Lucy Hilbert, was born at Boxley, Kent; Bapt: 1 Nov 1835, Oakley Staffs in Boxley, Kent - he d. Mar Q 1917 at Chelsea age 81 yrs.

He was at High Street, Strood, Kent\ 1841 aged 5 with parents and 1851 aged 15 worked with parents as an agricultural Worker living at the Railway Cottage, Staplehurst.

29th May 1854, he joined the Metropolitan Police as Warrant No. 32457 on the recommendation of Mr.Henry Letchford of East Malling, Kent (who later married his sister, Lydia Elizabeth). This was witnessed by W.Watson, Esq.

1854/55 was a Police Constable living at St. James, Holloway (same as future wife Eliza) On 25th July 1855, he was dismissed from the service, but no reason is given. He mar: (1) by Banns at St. James Church, Islington, a Bachelor of full age. his father, Philip, a farmer.(1) ELIZA VIRRELS 10 Sep 1856, daughter of JAMES VIRRELS. Witnesses:- Robert Humber and Abigail Harvey She was b: 1834 in Wrotham, Kent; in 1861 shown as born at Wrotham, Kent, aged 26 years and living with husband, Jane (Eliza Jane) and Sarah L. E.; she d: Jun Q 1865, Pancras.
Their Children:

(i) Eliza Jane* Hilbert (b: 1857 Southwark - d: 1895 Holburn) In 1861 called Jane, aged 3 years is at 10 St. Stephen's Square, Southwark; 1881 at 331, Battersea Park Road, East Battersea - in house alone with servant and lodger, but described as daughter aged 23 years - this address was given as her father's in the 1891 census although he was no longer there ; 1895 - d: Unmarried aged 38 yrs

(ii) Lydia Elizabeth Hilbert (b: Jun Q 1859 St George Southwark - d: Mar Q 1860 St George Southwark )

(iii) Sarah Lydia Elizabeth Hilbert (b: 21 Jan 1861 was registered at Kent Road, in District of St. George, Southwark, Surrey, by Mother, Eliza, formerly Virrles, giving father as Frederick Brett (sic) Hilbert. 1861 at 10 St Stephen's Square, Southwark, Surrey age 4 months. 1881 Census, Sarah L. is an unmarried servant to William C. Laurie, his wife and five children at the Bexley address shown above - her age is given as 22 years

(iv) Frederick Britt (b: Mar Q 1863 Bermondsey - d: Dec Q 1864 Pancras)
Father Frederick undertook varied jobs - 1856 Labourer; 1860/1861 aged 25 was a Carman living at 10 St Stephen's Square, Southwark; in 1867 was a Salesman at Bermondsey where he me his next wife
He mar: by Banns, a Widower of full age on 10 Mar 1867 to (2) ALBINA EVANS ATKINS at the Parish Church of St Paul, Bermondsey, daughter of JOHN ADAMS a Yeoman. Witnesses: Nathan Hilbert and Lydia Letchford She was born 1841 in Loddon, Norfolk. Her death date not found
Frederick mar: 22 Dec 1882 by Licence (3) to LOUISA ELIZABETH PALMER Spinster aged 27 years at the Parish Church of St. Bartholomew the Great in London, by Licence, a Widower, aged 47years. his father, Phillip Hilbert, a farmer. Witnesses: I. F. Palmer and Louisa Maria Pound. Louisa was b: 1855 in Westminster - her father: Richard Wallace Palmer, a Cooper - she died 1918 in Chelsea.
In 1882 Frederick is a butcher and census's between 1883/1885/1891/1901 stipulate a Pork Butcher, his address 331 Battersea Park Road, East Battersea, Surrey; d. 1917
Children of FREDERICK HILBERT and LOUISA PALMER are:
i. NATHAM PETER HILBERT (1882-1883)

ii. H

ORACE ERNEST HILBERT was b. 1884 in Battersea, Surrey; occ: 1901 Butcher's Assistant at Romford, Essex; 1914 at 25 Eastney Road, Eastney, Portsmouth - Lance Sergeant 5881 in the 3rd Bn., Coldstream Guards;

He mar: ROSE EMILY HALL in 1913 in Fulham District. She was b. 1885 in Islington, and d. 1948 in Salisbury, Wilts. aged 63 years

Horace d. 1 Sep 1914 in Aisne, France, as a result of a battle at Villers Cotterets, France. (Remembered with honour at the Guards Grave there in grave reference 20 .

iii. HENRY LECHFORD HILBERT was b: 28 Jun 1885 in East Battersea, Surrey (Birth Registered by Father on 30 Jul 1885, Mother shown as Louisa Elizabeth formerly Palmer. Father, a Pork Butcher) 1891 Census - Age 5 years; 1901 Census - aged 16 yrs - 'Butler son'; he d: 1935 aged 50 yrs in Wandsworth. Henry mar: 1910 to ELIZABETH HURSEY in Wandsworth. She was b: 1887 in Wandsworth, and d: 1949 in Wandsworth. Their children:

a. E

LSIE L HILBERT - b. 1913, Camberwell; mar: 1941 to WILLIAM J GRAY at Wandsworth.

b. M

URIEL R HILBERT - b. 1916, Wandsworth; d. 1920, Wandsworth aged 3 years. c. LOUISA E HILBERT - b. Abt. 1919, Wandsworth; mar: 1942 to HENRY SHAW, at Wandsworth.
iv. Hubert Harold - b Mar Q 1887 Wandsworth -d. Sep Q 1893)
1891 living at 331 Battersea Park Road, Battersea
1891 Shown as Herbert H. aged 4 years and born in Battersea
1893 Death registered as Hubert Harold aged 6 years