Caroline Benbow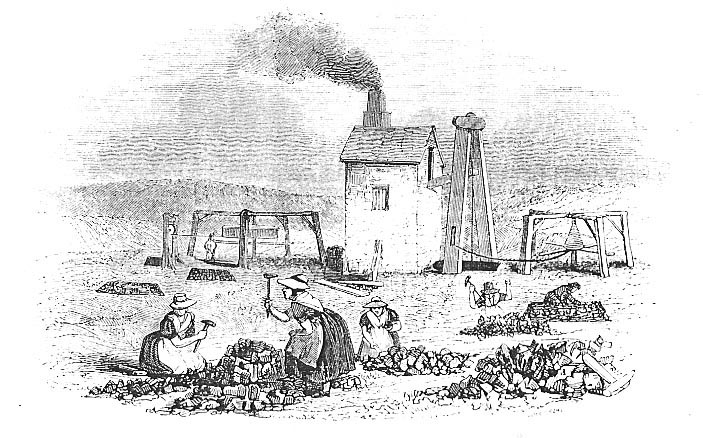 Francis Benbow (b: 1826 in Tolcarn d: 1859 in Gwennap, Cornwall) mar: 1848 to Margaret (Peggy) Trebilcock nee Morcom (b: 1818 in Gwennap Cornwall England, d: 11 Mar 1889 in Pennance Lanner) Their children:
i Thomas Benbow b: 1848 d: 1848

ii Francis Benbow b: 1848 d: 1848

ii Francis Benbow b: 1849 d: 1850

iii Jane Benbow b: 1852 in Gwennap Cornwall England mar in 1875 Gwennap born William Kent -she d: that year

iv Emily Benbow b: 1855 in Gwennap Cornwall England mar 1876 John Eastman (b: 1855 in Illogan - their 3 children Wm John, Elizabeth Ann & Thomas Francis Eastman
v Caroline Lavinia Benbow (b: 1858 in Gwennap Cornwall England d: 02 Jun 1935 in Christchurch) Mar: 25 May 1881 in St Pauls, Waimate to Samuel John Sherrief Adams (b: 1854 in Devonshire, England d: 16 Jul 1934 in Waimate)

Francis Benbow was a miner like his father Francis before him, and died the year after Caroline was born. In the 1861 census her mother Peggy Benbow 43, was a widow with three daughters, Jane 8, Emily 5 and Caroline aged 3 and Jane Morcom 77 lodger and here, from the age of abt 6 years, the girls worked with their widowed mother and grandmother at the copper mine as a Bal Maiden earning (age related) 4d and 8d per day.

Caroline sailed from Plymouth on the "Piako" for Lyttleton New Zealand 11/10/ 1878. After the trumatic voyage, she settled in Hook in South Canterbury where at age 19, she married SAMUEL JOHN SHERRIEF ADAMS on 25th May 1881 at St Pauls Church, Waimate - she gave her occupation as servant.

Samuel was born 1854 in Devonshire, England, and came to Lyttelton by the ship "Columbus" in 1873. From Lyttelton he went by sea to Timaru, where he had to land in the surf boats. Samuel then went to Waimate, where he received an engagement from the late Mr. Alpheus Hayes as carpenter and millwright, and worked with him until 1887, when Mr. Hayes relinquished the business. Samuel then took it over, and carried it on very successfully. He was Acting-Master of the Waimate St. Augustine Lodge of Freemasons, a Past Chief Ranger of the Order of Foresters, vice-president of the Acclimatisation Society, a member of the Horticultural Society, and also a member of the Agricultural and Pastoral Association.

After their marriage, Caroline and Samuel lived in Waimate and had 4 sons and 1 daughter.

THE KAITANGATA RAILWAY & COAL CO. Ltd.
THIS Company have much pleasure in intimating that Mr S. Jno. Adams, Railway Timber and Coal Yards, Waimate, has been appointed this company's agent there, for the sale of this very superior household coal, which they trust will give further facilities to customers to procure it in large or small quantities. Mr Adams will be found to give every order his special cue. For the Company, W. P. WATSON, general Manager. IN connection with the above, and for the convenience of customers requiring small quantities, I beg to intimate that I have a fresh supply of Coal arriving every few days, and which will be sold at the Yards at 2s 3d per sack, or 25s per ton. Orders for truck loads executed with the least possible delay. S. JNO. ADAMS
His death aged 83 years, occured in Christchurch on 26 Jul 1934 in Waimate where he is buried at the Waimate Old Cemetery. Caroline died the following year, 4th June aged 76 years.
Contact karen.brendon@xtra.co.nz if you know more about her g-grandfather.
Children of CAROLINE BENBOW and SAMUEL ADAMS are:
i. FRANCIS JOHN ADAMS, (b. 1883, Waimate; d. 01 May 1911, Wellington Hospital (late forecabin steward U.S.S. Mapoufika) m. 1910 ADELA MARY CONSTABLE, (b. 1892) Her parents were Elizabeth May and William Henry Constable

ii. GEORGE ADAMS, b. 1887, Waimate.

iii. ARTHUR ADAMS, b. 1888, Waimate mar Alice Bates and they had a daughter DAPHNE GRACE COLINA ADAMS born in Queenstown

iv. WILLIAM ROBERT ADAMS, (b. 1890, Waimate; d. 1964, Hutt Valley, Wellington) m. 1922 to MINNIE STEPHENSON SMITH (b. 29 Oct 1887 dau of Louisa Martha and George Christopher Smith William - she d 1975 aged 87) He served WW1 and from 1917 his occupation was as a Teacher