Robert Hill and Ella Mary Cross

1. E
LLA MARY CROSS was b: 05 Aug 1893 in Temuka, South Canterbury, and d: 15 Aug 1983, aged 90 yrs in Christchurch and was bur: with husband Robert at the Memorial Park Cemetery, Christchurch
She mar: 29 Dec 1914 in Temuka R
OBERT HILL who was born 26 Sep 1900 in Dunedin, Occ: Cycle Mechanic - he had a cycle shop in Dunedin where he built and enamelled cycles. Robert d: 21 May 1960 in Christchurch aged 60Y
Ella attended the Temuka school - enrolled 27 Apr 1898 by parent Wm Cross, Arowhenua; - Sep 1900 passed Std 1
Children of E
LLA CROSS and ROBERT HILL are:
1. V
ERNON ROBERT HILL was b: 21 Feb 1916 in Timaru, Occ: Choirmaster and organist, piano salesman; he d: 7 Mar 1990 in Kairaki, Christchurch aged 73 yrs. Occ: Retired retail manager Bur: 12 Mar 1990 at Ruru Lawn Cem. ChCh

Vernon mar: (1) in 1942 DORIS LYNDELL GREENWOOD. She was born 30 Oct 1920, and d: 30 May 2010 aged 89 yrs. Bur: 21 Aug 2010 Ruru Cem. ChCh. Vernon and Doris divorced 1968

Children of V

ERNON HILL and DORIS GREENWOOD are:
i Beverley Hill mar David Miller (div) Their dau: is Tarek Miller

ii Verona Hill mar Mark Harris

iii David John Hill mar: Catherine Bell (sep) Family are Robert and Rebecca Hill

iv Hadyn Hill mar Melinda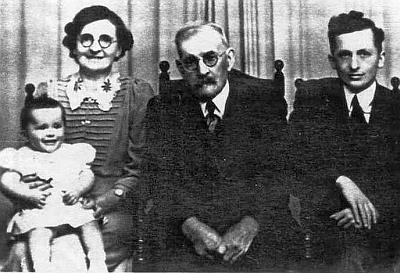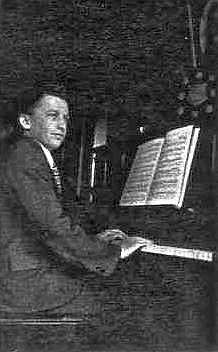 Four generations: Centre - William Cross with daughter Ella, grandson Vernon and gt-grandaughter Beverley. Photo on right: Vernon - pianist and organist
Vernon mar: (2) MARGARET CLARKE. She was b: 1928 in London, England, immigrated to NZ 1953 and d: 23 Mar 2000 in Christchurch. She was bur: with Vernon 29 March 2000
Sons of V
ERNON HILL and MARGARET CLARKE
are:
S
TEPHEN and JONATHAN CLARK/HILL
2. RHONA DORIS H
ILL
was b: 26 Dec 1918 in Timaru, Occ: Dentists nurse; Christchurch Operatic Society She d 2010. She mar: 1946 in St Matthews Church, St Albans, ChCh to CLIFFORD HERBERT ALLEN YEATMAN, son of GEORGE YEATMAN and FLORA LONG
. He was b; 27 Apr 1918 in Ashburton, and d; 26 Jun 2001 in Stoke, Nelson. Bur: 03 Jul 2001, Ruru Lawn Cemetery, ChCh.
Left - Rhona -top Dental nurse; below in 2002;

Above; Yeatman Family - Cliff, Dianne, Rhona and Ross in 1969
Their family:
i. D
IANNE LYNETTE YEATMAN Occ: Teacher, Nelson mar: IAN CHARLES THOMSON Children are: Nicholas Mark; Aaron Charles and Kirsty Rachel Thompson
ii SBC child, b. 09 May 1953

iii R
OSS JULIAN YEATMAN