Kenneth & Joyce Mattingley

| | |
| --- | --- |
| Kenneth Leo Mattingley, son of Christopher Mattingley | Ken and wife Joyce at her brother's wedding 1940's |
K

ENNETH LEO MATTINGLEY was born 29 Apr 1916 at Wahroonga to parents Christopher and Naomi Mattingley and died 01 Feb 1973 in Auburn, Parramatta. He married JOYCE BRIDGET FLEMING in 1936 at Granville. Joyce was the daughter of GEORGE and MARY FLEMING and was born 07 Jun 1920 in Guilford and died 26 Oct 2005 at Hammondville Nursing Home, Hammondville. Ken and Joyce are buried at Pine Grove Cemetery Sydney.

Kenneth started his working life in market gardens & orchids before becoming an overhead crane driver at the Ford Motor Company. On the property at Fairfield before, during the war years and after, he had a wood run operating the mill along with other equipment before going to work at Auburn Council as their plant operator until his death.
Oldest son, Robert Allan Mattingley was a Vietnam War Veteran; Service No: 214675 serving there twice - his Unit: 17th Construction Squadron. For years calling himself Robert Allan and suffering from dementia his family did not know where he was. A welfare worker trying to locate some of his family made enquiries and recently managed to check through V/N archives to find his name, located his family and notified them of his whereabouts.On right, Robert reunited with sisters Patricia and Dawn.
Click here for Kenneth and Joyce's family chart

The Mattingley home at Fairfield: Together, Ken and his father Christopher built the house at Rosina Street about 1936-37

Left: Grandfather Ken (1) with his grand-children Karen and Ken (3) abt 1972

Right: Father and son - Ken (1) and Kenneth Leo Mattingley (2)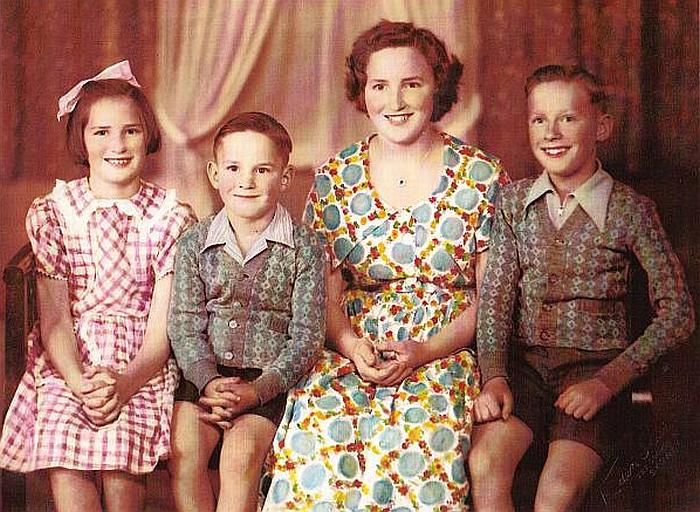 Dawn, Kenneth, Patricia and Robert Mattingley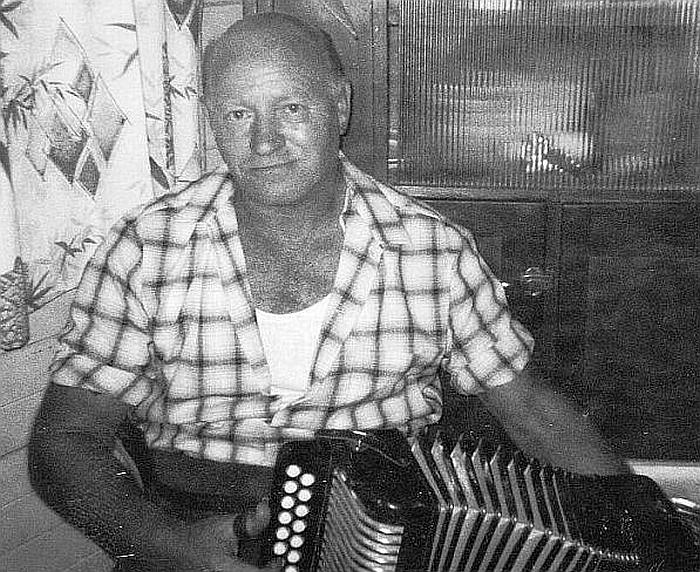 Kenneth Leo Mattingley (b 29 Apr 1916; d: 1 Feb 1973)
To conform to the Data Protection Act all pages have been altered to exclude details for living people other than the name. Images and data used in this site copyright - ©

If you can help, have comments, alterations, corrections, amendments etc. please