Albert Edward Griffin

Photograph of Rifleman Thomas Samuel Tooman (s/n 26/918), Caesar's handler, standing on left and Caesar, being held by Private Albert Edward Griffin (s/n 3/1513).
ALBERT EDWARD GRIFFIN son of Ebenezer and Mary Ann Griffin was born 29th March, 1879 in Huirangi, Taranaki and was educated at the Tikorangi School and on 18th October 1893, he left for Waitara with his father and family.
Albert served in the 1914-1918 World War I (Serial No. 3/1513) his rank Private, He was employed before enlistment as a Gardener. He named his sister Mrs Ada Mary Rowe

(who lived at 12 Queen Street, Petone, Wellington) as Next of Kin. At the time he enlisted, the 23rd September 1915, he was boarding with Mrs Tooman, Vincent Road, Remuera, Auckland.

Auckland Star, 27 August 1915 MEDICAL EXAMINATION. RECRUITS FOR ACTIVE SERVICE. LARGE NUMBER ACCEPTED. A much larger number of volunteers for festive service than usual presented themselves, at the Drill. Hall this morning for medical examination. Albert Edward Griffin, Vincent Road, Remuera.

New Zealand Herald, 24 Sept 1915 NEW ZEALAND FORCES. AMBULANCE DRAFT. MEN LEAVE AUCKLAND. SHORT NOTICE GIVEN.
The sound of lusty voices singing "Tipperary" without band accompaniment attracted the attention of citizens in Queen Street at about eight o'clock last night, and there was a crowding to the kerbs as 69 men for the field ambulance of the New Zealand Forces marched from the Drill Hall in Rutland Street to the railway station. Captain A Coutts, who was in charge, and Sergeant-Major Robertson, marched at their head. A crowd, which rapidly grew in size, followed the men to the station, where they embarked on the ten minutes to nine o'clock Main Trunk express, special carriages having been provided for them. These men were part of the quota of 104 men which the Auckland district was called upon to send into camp at Palmerston North. Sixteen more were to join the train at stations en route, making a total of 85 in all. Among those who left Auckland last night was — A. E. Griffin, Vincent Road, Remuera.

Albert's Unit the 9th Reinforcements New Zealand Medical Corps, Field Ambulance division embarked on 8th January 1916 from Wellington. Transport - HMNZT 37 Vessel Maunganui took the New Zealand Expeditionary Force to Suez, Egypt, campaigns where Albert first participated and in Western Europe.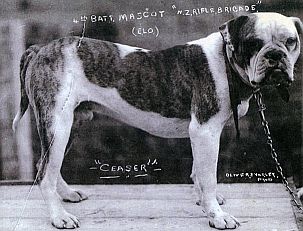 A Field Ambulance was not a vehicle but a front-line unit of around 250 personnel which treated men injured in battle and was attached to each New Zealand infantry brigade and the Mounted Rifles Brigade throughout the war. Stretcher bearers collected men from the battlefield and carried them to first-aid posts near the front lines, where they were treated by regimental medical officers. Those requiring further treatment were transported to casualty clearing stations to hospitals behind the lines.

Src: Auckland War Memorial Museum WW1: Caesar not only was a mascot providing companionship and boosting morale, he was trained to cover ground on almost any terrain. As a dependable message carrier was faster than any human runner and his keen sense of smell and hearing enabled him to signal enemy approaches on scouting missions and hideouts much more accurately than humans and indicate injured in need of rescue.
| | |
| --- | --- |
| | |
Albert was awarded the British War Medal and Victory Medal. He returned to New Zealand and took his discharge on 2 June 1919.

Albert married DAISY PERKINS on 25 November 1920 - she was born 1881, and died aged 60Y on 22 May 1941 at Takapuna, Auckland and she is buried at O'Neill's Point Cemetery; (B02.09).

1928 Griffin, Albert Edward of Auckland, poultry farmer - Pt Lot 2 pn Allotment 7 Clendons Grant Parish of Papakura

1942 Auckland land district discharged mortgages and surrender of leases - Deeds system : Discharged Deed of Mortgage of Lot of 2 of a subdivision of one Basley of Lot 3 of a subdivision by Martin and others of Lot 7 of a subdivision by one Kennedy of part of a block of land known as Clendons Grant between Albert Edward Griffin of Remuera, Market Gardener of the one part and His Majesty the King of the other part. Register Book Vol. 512 Folio 67.

Albert died 17 Jan 1955 in Waiheke Is. ex Manurewa, Auckland, a retired Labourer at the age of 75 years. He was cremated at Waikumete Cemetery and his ashes scattered.