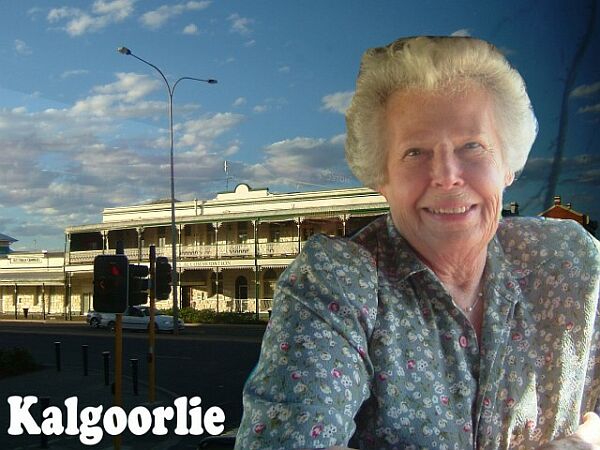 Mon. 25th Sept.
Today we journeyed inland and viewed Lake Lefroy, one of Australia's largest salt likes before travelling on to the mining town of Norseman and up the Beacon Hill Lookout. From the top there are unique views of the surrounding countryside, salt lakes, the Norseman township, and the giant mine tailings dump. In the afternoon at Kalgoorlie we joined the Hannans North Goldmine underground tour.
We took time to explore the historic town which was at the centre of the goldfields and enjoy the town's colonial architecture.
Our overnight stay was at the "All Seasons Plaza Hotel".
Margaret's C's music choice - "Phantom of the Opera" Bus Travel