WRIGHT FAMILY
Research by great-grand-daughter Tamea Willcocks
Robert Wright Born: 1804 married Hannah Power Their descendants are -
1 Robert Wright Born: 1836 in Queens Co, Ireland Died: 02 Nov 1883 in Hokitika, Westland mar Lydia Esther Britton born Dec.4,1840 St. Werburgh, St. Peters, Derby. Her father Alexander Britton was a journalist in Castlemaine. She died 22 Jul 1916 in Lower Hutt
Robert went to Victoria looking for the elusive gold and met and married Lydia Esther Britton there 08 Jul 1862. at Christchurch, Castlemaine, Victoria, Australia. He started a Newspaper after a connection with "Gold Diggers Advocate" printed in Melbourne in 1854, he established the Miner's Right subsequently named the Castlemaine Advertiser, which he carried on for 7 years. Robert and Lydia Esther travelled from Victoria to Otago on the "S.S. Alhambra" which left Melbourne on 7/3/1863 for Port Chalmers (Master of the ship - John McLean. 497 tons - 246.5")
Grey River Argus, Volume XIII, Issue 1657, 26 November 1873 WEST COAST MAIL CONTRACTS.
The following are gazetted as the accepted tenders for the conveyance of mails on the West Coast of the Middle Island :Hokitika, Kanieri, and Hoho, Robert Wright ... ... £45 0 0 per annum
West Coast Times , Issue 3190, 27 December 1875: The postal tenders for inward mail services for the year have been accepted :Hokitika, Big Paddock, and Hau Hau, Robert Wright, £15 12s ;
West Coast Times , Issue 2386, 20 November 1876: Rural properties — the only transaction being that of 10 1/2 acres', near the Arahura, £250; Mr Robert Wright, purchaser
West Coast Times , August 1876, Hokitika; NOTICE. THE West Coast Times will be delivered daily, and the Leader every THURSDAY, to Subscribers at the Kumara Rush, at Town Prices. ROBERT WRIGHT, Agent. Hokitika, Aug. 21st, 1876.
West Coast Times ,17 February 1877, Robert Wright was charged with permitting two cows to wander at large. Mrs Wright appeared, and pleaded guilty. The Magistrate said he could not take the plea from defendant's wife, and after hearing evidence, inflicted a fine of ten shillings, and nine shillings' 'costs.
West Coast Times, 8 February 1877: NOTICE THE West Coast Times will be de livered daily, and the Leader every THURSDAY, to Subscriber at the Kumara Rush, at Town Prices. ROBERT WRIGHT, Agent.
1879 West Coast Times , 31 Haratua 1879: WESTL&ND LAND & ESTATE COMPANY. Capital ... ... £1000 In 2000 Shares of 10s Each, payable as follows : — 2s 6d on application, and 2s 6d a month until the whole is paid ' up. For the purpose of purchasing the following properties: — House and Section, 33 x 99 feet, in Sewell street, Hokitika ; 2 sections, 33 x 99 feet each, adjoining above. Section 14, Arahura Road, at junction of the Christchurch Road and the proposed railway, which will be divided into 20 building allotments. On one of the allotments there is a large five-roomed house, with five-stalled stable, chaff room, and hay shed. Through the land runs, it is confidently asserted, the front beach lead of gold, and the promoter is positive that the property will shortly increase in value, as the railway is about being started. The shareholders will determine, when the share list closes, how the properties will be disposed of, and may depend on the titles being perfect. ; As many intending-, shareholders wish the promoter to make a definite proposals in reference to the disposal of the above properties, I will guarantee them to receive 7 per cent per annum on their outlay for seven years, after which the interest will be reduced, and shareholders wishing to withdraw will be paid their money in full. The scrip in the above Company being ready for issue the promoter will hold one-half of it. The balance will be offered to; the public, and one-half the capital so; raised will be applied to paying off the; incumbrances on the property, the other half to improving it under the superinten- dence of Trustees and Auditors elected by the shareholders.
Applications for shares to be made to ROBERT WRIGHT, Arahura Road.
Hokitika cemetery Record No: 15830 Family Name: WRIGHT Age: 47 years Given Names: ROBERT Address: Interment Date: 4/11/1883 Warrant No: B476 Cemetery: Hokitika Plot 635 Block: 47; Religion - Presbyterian
West Coast Times, 5 November 1883, DEATH. Wright.— On November 2nd, at his residence, Arahura Road, Robert Wright, aged 47 years. Deeply regretted. (Probate Will)

Their children: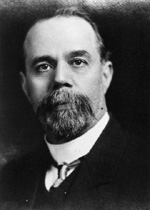 i Robert Alexander Wright Born: 08 Aug 1863 in Dunedin Died: 1947 in Wellington Married: 06 Apr 1898 to
Elizabeth Coulter Born: 1871 Died: 1954 in Wellington Their Family:
a Pearl Wright Born: 18 Aug 1899 in Wellington Died: 1982 mar Noel Cole Born: 08 Nov 1892 Auckland; Died: 13 Oct 1975 in Auckland Burial: 16 Oct 1975 Cremation Purewa Cemetery

b Dulcie Wright Born: 06 Jun 1902 Died: 23 Sep 1982 in Wellington Married: 1925 Edwin Lawrence Sincock Born: 13 Dec 1896 Died: 14 Mar 1984 in Wellington
ii Walter Henry Wright Born: 13 May 1866 in Revell St, Hokitika, Westland Died: 11 May 1944 in District Hospital, Marrickville, Australia Married: 16 Apr 1889 in St Bartholomews Church, Pyremont, Sydney to Margaret Graham Born: 1864 (Father: James Graham Mother: Mary Telfer) Died: 1931 Their children:
a Lydia Britton Wright Born: 1888 Died: 1890

b Grace M Wright Born: 1890 Died: 1890

c Laura T Wright Born: 1892 Died: 1893

d Henrietta Wright Born: 1894

e Walter N Wright Born: 1897 Died: 1897

f John G Wright Born: 1897
iii Lydia Esther Wright Born: 1867 Died: 24 Feb 1937 Married: 25 Feb 1890 Donald (Don) McInnes Born: 1867 Died: 29 Oct 1898 Their children
a Archibald Robert McInnes Born: 1891

b Eileen May McInnes Born: 1894 Married: 1912 George Alexander
*2nd Husband of Lydia Esther Wright: Married: 1906 Augustus Huggins Born: 1847 Died: 25 Jul 1930
iv Thomas Britton Wright Born: 1869 Died: 11 Jun 1890 in Wellington
v Mary Eleanor Wright Born: 22 Feb 1871 in Arahura Road, Hokitika - she died 24 Sep 1951 in Wellington

Mary married 17 Apr 1893 Anthony John Barnard at Wellington. He was born 1864 in Christchurch (Father: Thomas Charles Barnard Mother: Maria Cooper) Died: 1905 in Whitemans Valley, Upper Hutt Burial: 01 Aug 1905 Akatawera Cemetery
Their children:
a Stanley Barnard Born: 17 Jul 1893 in Greytown Died: 26 Jul 1916 in WW1

b Roy Gladstone Barnard Born: 02 Aug 1899 in Pahiatua Died: 04 Feb 1978 in Whangarei Burial: 08 Feb 1978 Maunu Cemetery, Whangarei; Married: 05 Nov 1924 in Church Of Christ, Wellington South to Alice Mudge Patching Born: 13 Dec 1895 in Wellington (Father: Jim Patching Mother: Alice Thirza Mudge) Died: 26 Jun 1975 in Harris Rd, Glenbervie Burial: 30 Jun 1975 Maunu Cemetery, Whangarei

c Murial Iris Barnard Born: 16 Jan 1903 in Pahiatua Died: 14 Jan 1991 in North Shore, Auckland Burial: 16 Jan 1991 Cremation North Shore City Council; Married: 1925 to Albert George Sandy Born: 23 Dec 1897 in Telegraph Farm, Northbourne, Kent Father: Jesse Edmund Sandy Mother: Emily Jane Friend Died: 03 Jul 1972 in Hamilton Burial: Hamilton Park Cemetery
*2nd Husband of Mary Eleanor Wright: Married: 13 Jun 1906 to John William Walker Born: 1874 (parents: John and Jane Walker) Died: 30 Aug 1962 Their daughter
a Mary Eleanor Walker Born: 21 Mar 1914 Died: 28 Aug 1979 in 17 Riki Rd, Pt England, Auckland
vi Annie Elizabeth Wright Born: 1872 in Arahura Road, Hokitika Died: 1947 Married: 1893 to Henry Heppenstall Born: 1869 Died: 1913. Their daughter -
a Olive Tui Heppenstall Born: 01 Feb 1896 Died: 1985 Married: 1921 to William Barker Marwood Born: 1892 Died: 1960
vii Gracie Westland Wright Born: 1874 in Arahura Road, Hokitika Died: 1931 Married: 1898 to Henry Augustus Usmar Born: 1872 Died: 1913
a Kenneth Leslie Usmar Born: 1902 Died: 1963 Married: 1926 to Winnifred May Hussey Born: 17 Jul 1904 Died: 1973

b Ronald Augustus Usmar Born: 22 Feb 1905 Died: 1972 Married: 1928 to Hazel Adelaide Mcintosh nee Lowe Born: 09 Jun 1903 Died: 1989

c Lyndon Raymond Usmar Born: 05 Jun 1906 Died: 1975 Married: 1935 to Eunice Clare McLeod Born: 01 May 1909 Died: 1996

d Grace Isabel Usmar Born: 22 Jan 1909 Died: 1995 Married: 1934 William Stanley Lowe Born: 04 Dec 1917 Died: 1978

*2nd Husband of Grace Isabel Usmar: Married: 1934 Alfred Victor Carter Born: 20 Apr 1903 Died: 1994
*2nd Husband of vii Gracie Westland Wright: Married: 1915 Andrew Gustave Wallstrom
viii Catherine Hannah Wright Born: 03 Jun 1876 in Arahura Road, Hokitika Died: 1946 Married: 1897 to Charles Westwood Earle Born: 1871 (Father: Joseph Earle Mother: Elizabeth Rose Maxton) Died: 1950. Family were
a Beryl Westwood Earle Born: 1900 Married: 1925 in Woodville, Manawatu-Wanganui to Michael Aloysius Kelly Born: 1887 in Dunedin, Otago (Father: Henry Kelly)

b Douglas Westwood Earle Born: 1903 in Wellington Died: Feb 1974 mar Frances Jean Montgomerie Izard Born: 1909 in Wellington (Father: William Izard Mother: Sybil) Died: 1992 Burial: 20 May 1992 Wellington
ix Unknown Wright Born: 03 Jun 1876 in Arahura Road, Hokitika Died: 11 Nov 1876
x John Wright Born: 05 Jun 1877 in Arahura Road, Hokitika Died: 08 Aug 1877 in Hokitika, West Coast
xi Arthur Ernest Wright Born: 06 Dec 1878 in Arahura Road, Hokitika Died: 14 Jul 1941 in Palmerston North Married: 27 Dec 1906 to Ethel Kathleen (Kate) Mellar Born: 1882 Died: 24 Jan 1951 in Palmerston North. Daughter was
a Thelma Doreen Wright Born: 16 Feb 1908 Died: 01 Jul 1908
xii Hercules Richard Wright Born: 16 Jan 1881 in Arahura Road, Hokitika Died: 04 Apr 1963 in Wellington Burial: Karori Cemetery; Married: 1908 to Louisa Mary Fleet Born: 05 Feb 1881 (Father: Henry Fleet) Died: 16 Jul 1956 in Wellington Burial: Karori Cemetery. Their children:
a Max Fraser Wright Born: 07 Jul 1909 Died: 1980

b Alan Hercules Wright Born: 1914 Died: 1990

c Robert Wright

d Ross Wright
Robert Wright Born: 1804 had a brother Walter Wright who was born: 1829

If you are interested to learn more or have a connection to this family please contact Tamea