Henrietta Guilford
H
ENRIETTA GUILFORD was born 15 Feb 1869 in Pleasant Valley, Canterbury She did not marry and died aged 66Y on 9th May 1935 in New Plymouth, Taranaki. Burial: Te Henui Cemetery

Hettie attended the Pleasant Valley School and in 1893 she voted on the first Women's Electoral Roll stating she was employed as a general servant at Woodbury. She moved north with the family to Tarata in 1902.

1905: Henrietta and sister May Beatrice are living at Young St., New Plymouth (occ. dressmaker)

1911 - Mother Ann Guilford moves from Tarata to town and sister Alice, Emma Harriet (Dot), and Henrietta join her.

1911 - Henrietta Guilford, Courtney St, New Plymouth living with mother, Alice and Dot; spinster

Last Address: New Plymouth at Karamu St. (Spinster)
Henrietta Guilford by Avis Bromley
Aunt Hett is remembered by many of our generation - one who was always on hand when needed. We Drummonds remember her just arriving on the farm at Tarata when we were all in bed with a particularly bad flu virus that was raging through the country. She perhaps rounded us up for not doing our bit to help Mum and Dad, and we realised later however, how would we have managed without her - she was a gem. My first three quarter length evening gown was made from Aunt Hett's cream spotted net over satin gown worn by her in the Operatic Society and also a wine coloured velvet dress was altered to wear to a cousin's wedding I when I was seventeen. She made beautiful dresses for her little nieces - there was a lot of love put into the making.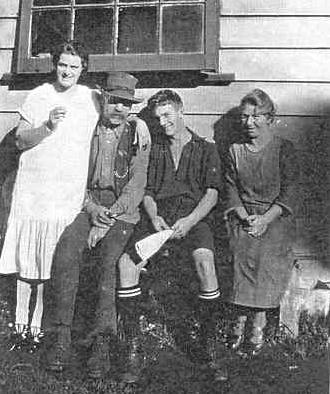 Haydn Golding boarded with Grandma Ann, Aunt Hettie and Uncle Bert at Frankleigh Park while attending New Plymouth Boy's High School. He had very high praise for his Aunt Hett. A few years ago, their home in Auckland was broken into while he and Joyce were out to dinner. On arrival home they found things emptied out etc. The first thing Haydn said when searching for his wallet was "Hett's gone". He had carried her photo around all those years - as a sign of the deep affection he had felt for her.
So, we that knew and loved Aunt Hett remember her being nursed at our Grandmother Ellen Mary Drummond's and our Aunt Mary Govenlock's home in New Plymouth. It was a fighting battle but the love of all concerned was so touching. She was finally laid at rest near her mother Ann at Te Henui Cemetery.
Photo right: Frankley Park - Myrtle, Bert, Hayden and Hetti Guilford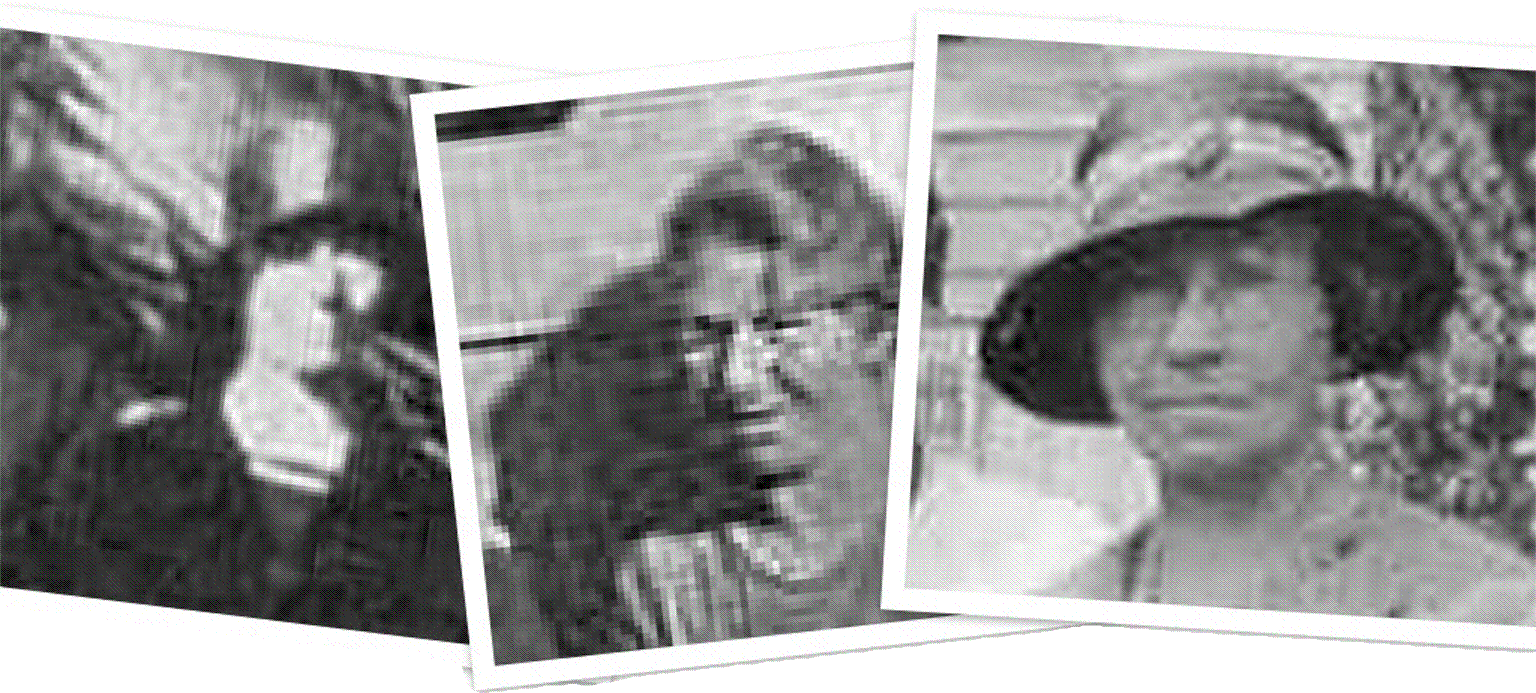 Images and data used in this site copyright - ©
Please