Press F11 to limit top toolbar - Press again for toolbar to return Wednesday 6 Aug - Day 1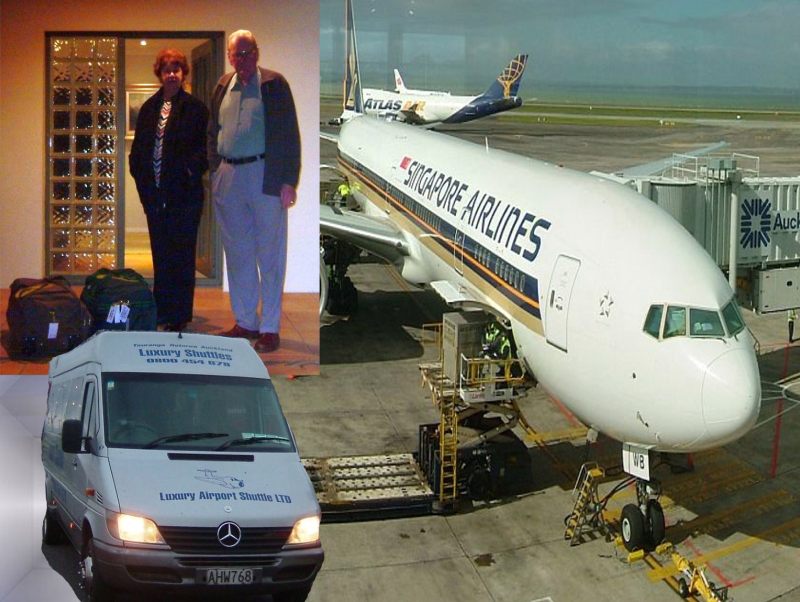 We are packed and are ready to leave home at 6.30am aboard our shuttle for Auckland Airport. We report in, and after our tickets are proccessed and baggage checked, we watch our plane in front af the lounge making the preparations for our departure.
We depart Auckland at 12.25 for the flight of 10 hrs 45 mins we arrive at Changi Airport, Singapore where it is 7 in the evening. We clear customs and immigration. Delay and
anxiety followed and we learn one member of the tour was missing having lost her purse in the complex. The group huddle together waiting. Fortunately her passport was safe, and at last we could move, into the bath-tub warm air which hit us outside We boarded our bus to ride the sparkling darkness to our hotel and are shown to our rooms.
Despite the very long day, the glittering street beckoned - a fairy wonderland reflected in the water and pavements thronged with people despite the hour, but after a meal we return for much needed sleep after a very long day.
cemter