Standing: Nona Lily; Jessie Mabel; Sophie Elizabeth; Alice Mary, Isaline;
Seated: Father - William Harry Adlam; Jessie Mabel and mother Lilly nee Wood.

William Harry Adlam was b: 21 Feb 1876 at his parents George and Eizabeth's home at Oakura. He was enrolled at the Oakura school on 24 Apr 1882. As a young man he took a prominent part in all types of athletics and was a noted wrestler.
William mar: 20 Aug 1902 in Registry Office, New Plymouth to Lily Wood, the first of 9 children born to father Reuben Alphonso* Wood and her mother, Sophia MOYLE
Taranaki Herald, 29 October 1880: MARRIAGE. WOOD-MOYLE — On the 27th October, at the residence of the bride's father, Omata, by the Rev. J. Sharp, Alphonso Wood to Sophia, youngest daughter of Mr. E. Moyle.
William Adlam William was a farmer at Big Jim`s Hill in Waitara, Taranaki - 16km north east of New Plymouth and in 1911 Electorate: Taranaki; Number: 35; Surname: Adlam Given Name: William Harry; Residence: South Road Oakura; Occupation: labourer
William bought the farm Hurworth 7th February 1920. The property was originally owne by Sir Harry Atkinson and consisted of 178 acres of partly cleared dairy land. The cows were all milked by hand until about 1932. William worked hard clearing the land, stumping and burning to clear the bush. To get provisions they went by horse and gig to town. William farmed this property for thirty years before retiring to New Plymouth and the land was owned by Adlam family members for 45 years. During this period William was a director of the Frankley Road Cooperative Dairy Company and also served on the school committee as well as taking an active interest in all affairs in the district.The Hurworth cottage now is an Historic Home

on the Carrington Road out of New Plymouth
Lily was to be the mother of 15 children and her second love was her garden at Hurworth. Daughter Nona Cook (nee Adlam) wrote of her time as a child in at Hurford:

"The house nestled snuggly on lhe edge of beauliful native bush on the soulh west side. It was set in beauliful park like grounds with many mature trees. bolh nativc and English. which musl have been planted in Sir Harry Alkinson's time. There were chestnut. oak, laurel, holly, sycamore. strawberry and many more. Camellia walks, a variety of marvellous magnolias, azaleas. old fashioned roses. There was a number of citrus trees, mostly lemon. and an extensive orchard which was greally appreciated by the children.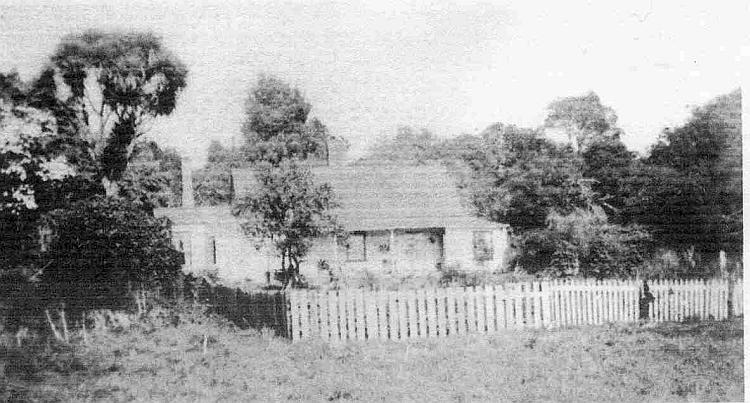 The house was a large rambling house built from pit-sawn timber. A living room kitchen with walk-in pantry and large two compartment built-in safe and a wood burning stove. There were five large bedrooms with open fireplaces in three of them. The master bedroom had a dressing room and French doors opening onto the front verandah. The centre lounge room also had French doors opening onto the front verandah. The two sets of French doors overlooked mother's beautiful large flower and vegetable garden. A narrow stairway in the centre of the house gave access to two rooms divided by a large double brick chimney built into the gables of the roof. The back doorway opened into the back entrance porch; one door opened into the kitchen, one into the back bedroom, one into the bathroom and one into the small lobby leading into the master bedroom. There was a verandah at the back of the house giving entry to the wash house and small dairy. Right at the very back of the building was an attached woodshed. There was no electricity - we used kcrosene lamps and candles."

Family of William and Lily Adlam: