Click Slide menu on left
Guilford/Guildford NZ Directories - 1928 to 1933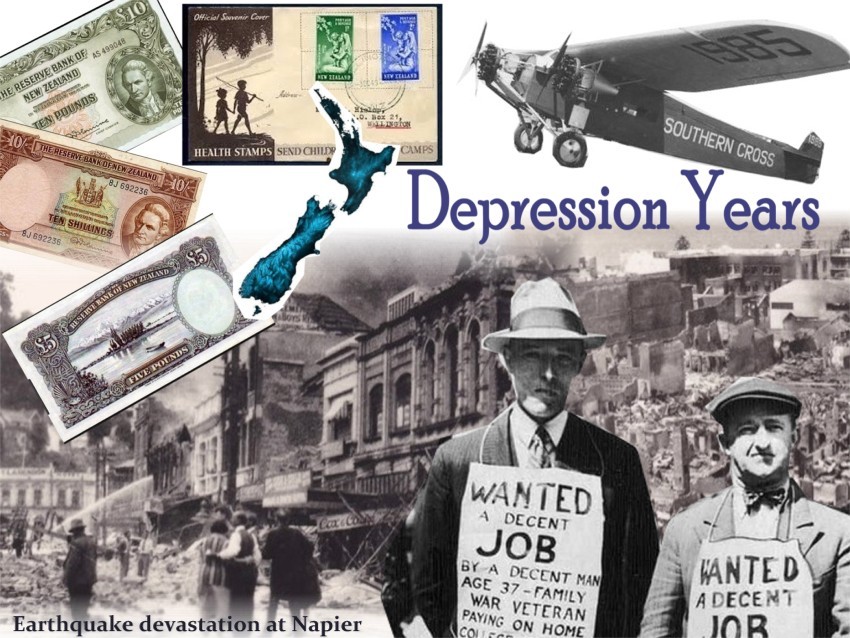 NZ Time Line: Src:
1928 New Zealand Summer Time introduced. Charles Kingsford Smith completes first flight across Tasman Sea.

The General election won by new United Party. 1929 Economic depression worsens. Severe earthquake in the Murchison – Karamea district results in 17 deaths. The First health stamps were issued in a campaign to stamp out tuberculosis

1930 Unemployment Board set up to provide relief work.

1931 3 Feb: A magnitude 7.8 earthquake in Hawke's Bay kills 256 people - public service wages and salaries were reduced to help rebuild Hawke's Bay. Airmail postage stamps introduced. General election won by newly formed Coalition Government under George Forbes.

1932 Compulsory arbitration of industrial disputes abolished. Unemployed riots in Auckland, Dunedin and Christchurch. Reductions in old-age and other pensions. New Zealand coins first issued, see New Zealand pound.