Hidden Slide Menu on Left
Below, Newsham Page Index

Stephenson Percy* Smith
Stephenson Percy Smith was born at Beccles, Suffolk, England on 11 June 1840, the eldest son of Hannah Hursthouse and her husband, John Stephenson Smith who was a timber and corn merchant and later a civil servant -he came of a family which claimed among its ancestors Sir John Franklin and Matthew Flinders. When Percy (as he was known) was nine years old his parents decided to emigrate to New Zealand, persuaded by Hannah Smith's brother, Charles Hursthouse who had published "An Account of the settlement of New Plymouth" in the same year.
On 9 August 1849 the Smith family sailed from London on the New Zealand Company ship "Pekin" and arrived at Wellington on 26 December. Percy's father travelled overland to New Plymouth with George Curtis and the rest of the family joined him in February 1850.
Percy Smith went to school at New Plymouth and then Omata, leaving in 1854 to help on the family farm. Living on the land stimulated his interest in learning about the native flora and fauna of the Taranaki landscape, and in the following year he took lessons in painting from the landscape artist John Gully.
Percy Smith became the first cadet in the Survey Department in Taranaki, C. W. Ligar being then Surveyor General.

In February 1855 Smith joined the provincial survey department as the first cadet under Octavius Carrington, Chief Surveyor for Taranaki. A year later Thomas Humphries and Charles Wilson* Hursthouse had also become survey cadets under Octavius Carrington, helping to subdivide the land around the settlement of New Plymouth. The surveying expeditions often involved long periods of isolation in the bush and brought the surveyors into frequent contact with Maori.
In 1858, S Percy Smith walked from New Plymouth overland to Mokau, Taupo, Rotomahana, Rangitikei and north to Wanganui. He travelled with F Murray, J McKellar, A Standish and cousin Wilson Hursthouse. His reminiscences were later published. The printed account finishes as the travellers reach Wanganui, however this copy also contains a handwritten account of the journey from Wanganui to their respective homes in New Plymouth. The reminiscences are illustrated and include maps and plans.Accession No ARC2001-39 PukeAriki
The rigours of surveying were familiar to Percy Smith, as he often embarked on excursions in his spare time. In January, 1858, having recently completed his cadetship and having been appointed an Assistant Surveyor, although still under eighteen years of age, Percy Smith, accompanied by Wilson Hursthouse and three other youthful companions, Messrs. Arthur Standish, Fred Murray and James Scott McKellar, set out on an expedition which traversed much of the interior of the North Island - a two-month journey of exploration into the interior of the North Island, a year before Ferdinand Hochstetter and Julius Haast completed a similar journey. The group left New Plymouth and walked and canoed to Lake Taupo, hiring canoes from Maori; they then travelled on to Lakes Rotomahana and Tarawera, through the Tongariro--Ruapehu country, and on to Rangitikei and Wanganui on horseback. In the course of their journey they walked 500 miles, canoed 46 miles (with the help of Maori paddlers) and covered 60 miles on horseback.
It was while subdividing and roading the bush land around New Plymouth that Stephenson Percy Smith began to acquire a knowledge of the Maori language and history and his efforts were so persistent and successful that he is recognised as one of the most accomplished of Maori scholars.

Smith also saw much of the conflict during the troubled period leading up to the Taranaki wars. In 1857 he served in the local militia and in March 1858 was a witness to the fighting at Waitara, where, as a surveyor and topographer, he was employed to make sketches of the stockades. In September 1859 he was employed as a surveyor with the Native Land Purchase Department to survey the recently acquired government land in the Kaipara and Northern Wairoa districts. In April 1860 he received urgent instructions to return to Kaipara, and acting as an interpreter and intermediary, to enlist the assistance of Ngati Whatua for the defence of Auckland against a possible attack from the Waikato tribes. Smith was then engaged in cutting boundaries for blocks at Coromandel and surveying military settlements in lower Waikato.
In 1862 Smith moved to Auckland where he married Mary Anne Crompton, the daughter of W. M. Crompton, a member of the Taranaki Provincial Council, on 23 April 1863. The couple remained in Auckland until 1865, when Percy Smith was sent to New Plymouth as district surveyor.
Back in Taranaki, Smith applied himself to his surveying career. He was involved in the surveys of Waiuku in 1864, Taranaki in 1865--66 and Pitt Island in 1868. He was at the Chatham Islands when Te Kooti escaped on the Rifleman to Poverty Bay. On returning to the North Island, he was responsible for the major triangulations of Auckland and Hawke's Bay from 1870 to 1876. This included the survey of Auckland and Thames (1871--72), the Taupo triangulation (1872--73), and the Maketu and Waikato surveys in 1873 and 1874. He also laid out plans for the settlement of Rotorua in 1880. From 1871 he and his family lived in Auckland.
His work was rewarded with promotion through the ranks of the civil service. In 1877 he was appointed the first geodesical surveyor and chief surveyor of the provincial district of Auckland in the department of the surveyor general. In 1881 he became assistant surveyor general, and in 1888 was made commissioner of Crown lands for the Auckland district. In January 1889 he became surveyor general and secretary for lands and mines. He held these positions until his retirement on 30 October 1900.
In addition to his official duties Smith had used his time on his survey expeditions to collect and record information about the traditional history and culture of the Maori people, which was to form the basis for his later career as a Polynesian scholar. It was not until his retirement from the civil service, however, that he was able to devote himself full time to this work. He was already a recognised scholar of the Maori language, and was considered by his contemporaries to be a leading Pakeha authority on the history and traditions of the Maori race. He was co-founder with Edward Tregear of the Polynesian Society in 1892, and was co-editor of the Journal of the Polynesian Society and its chief contributor until his death in 1922. The society was formed largely in response to the widespread belief that the Maori were a dying race, and Smith was among those who hoped that it would help to interpret and preserve the traditional knowledge of the Maori before this disappeared. In practical terms, the society and its quarterly journal provided a forum where like-minded scholars could speculate on their ethnographic observations and indulge their fascination with the Maori in a learned environment.
As a 'gentleman-scholar' Percy Smith was an exemplary model of the self-educated amateur who had risen to the heights of intellectual endeavour. Although he had received no formal training in ethnology his career in surveying had brought him into frequent contact with Maori, and his familiarity with their language and culture was often precipitated by necessity as much as scholarly interest. During his 30-year association with the Polynesian Society he published a large number of articles, books, monographs and pamphlets on Polynesian history, mythology, customs and tribal lore. His major works include Hawaiki: the whence of the Maori , first published in 1898; Wars of the northern against the southern tribes of New Zealand in the nineteenth century (1904); History and traditions of the Maoris of the West Coast, North Island of New Zealand prior to 1840 (1910); and The lore of the whare-wananga (1913--15). He was also a corresponding member of the Royal Anthropological Institute of Great Britain and Ireland, the Societą d'anthropologia d'Italia, the Royal Geographical Society and the Hawaiian Historical Society. In 1920 he was awarded the Hector Memorial Medal and Prize by the New Zealand Institute in recognition of his research in Polynesian ethnology.
In some areas, particularly his account of the origins of the Maori and their arrival in New Zealand, Smith's interpretation has not survived the light cast on it by later historical and archaeological research. Scholars have criticised Smith's use of his source materials and his editing of Maori traditions for publication. Nevertheless, his works still provide valuable information on nineteenth century Maori traditions as well as reflecting the intellectual fashions of the day.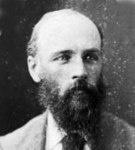 On his retirement Smith returned to New Plymouth, where he served on numerous local bodies. He combined his lengthy career in surveying with membership of the Public Trust Office board, the Government Life Insurance Department board and the Taranaki Native Reserves board, was chairman of the Board of Land Purchase Commissioners and the Board of Examiners for surveyors, and was appointed a commissioner under the Urewera District Native Reserves Act 1896. Even after he retired from the civil service in 1900 he was still active in government affairs. In 1901 he was sent to Niue to help draft a constitution and introduce a system of administration after the annexation of Niue to New Zealand. In the course of his four- to five-month visit he took the opportunity to collect information which was later published in his Niue-fekai (or Savage) Island and its people in 1903, and in a vocabulary and grammar of the Niue dialect of the Polynesian language with Edward Tregear in 1907. Smith's careers in surveying and ethnology were characterised by hard work and dedication, and he received recognition for both in his lifetime.
Percy Smith died on 19 April 1922 at his home, Matai-moana, in New Plymouth, 11 years after the death of his wife.
Their children:
(b: 1864 in Parnell, Auckland d: Apr 1953 in Khandallah, Wellington) mar: 1900 to Annie Marian Powles (b: 1877 - her Father: Charles Plummer Powles Mother: Eliza Cay; d: 1965 in Karori, Wellington Burial: 1965 Crem Karori Cem)

2 Ethel Crompton Smith (b: 1865 d: 1951 in Omahu Hastings Bur: Omahu Public Cem. Hikutaia Waikato0

4 Bernard Crompton Smith (b: 1870 in New Plymouth; d: 13 Feb 1958 in Havelock North 88Y) mar: 1912 to Rachel Mary Richmond (b: 1876 Father: Henry Robert Richmond, Mother: Emma Jane Parris; d: 1967 in Havelock North)

5 Edith Crompton Smith (b: 1872 d: 1873 in Auckland Bur: 1873 Symonds St Cem)

6 Sydney Crompton Smith (b: 1874 in Auckland; d: 1939 in Havelock North 65Y) mar: 1914 to Mary Margaret (Nit) Ashworth (b: 1895 in Kaiapoi - her Father: John (Jack) James Ashworth, Mother: Leigh Giles; d: 16 Aug 1974 in Christchurch)

Images and data used in this site copyright - ©