| | |
| --- | --- |
| | |
The Humphris family was well known in farming circles all over the Cotswolds having farmed there for over 300 years In the later 17th century and the early 18th parts of the open fields were tilled every year and it had long been accepted practice to plough up parts of the commons, including the Oxleaze, for a number of years. The hills at Hamden, where Goddard Carter employed a shepherd, were devoted mainly to pasture but corn was also grown there. Puckham farm continued to be used primarily for raising sheep and cattle, the owner in the 1680s removing his sheep from the parish during the lambing and shearing seasons to avoid paying tithes, and in the mid 18th century, although in divided ownership, it remained a single farm, worked by the Bastin family. In the mid 18th century the Tracys' estate included farms worked from houses at Lower Sevenhampton, Oxleaze, and Whitehall and cottages at Brockhampton held under leases for terms of three lives. By 1778 Whitehall farm was worked together with a farm in Bishop's Cleeve.
John Humphris ) mar by licence at Charlton Kings on 29 Dec 1791 to Mary Lee (Lea) ( Chr. 24 Feb 1869, Charlton Kings; d: 22 Apr 1852 Hawling, Gloucestershire; bur: 24 Apr 1852 at Sevenhampton Churchyard.) Below - Marriage Licence:

John (1) died 06 Feb 1848 and was bur. Sevenhampton - he set each son up in a farm.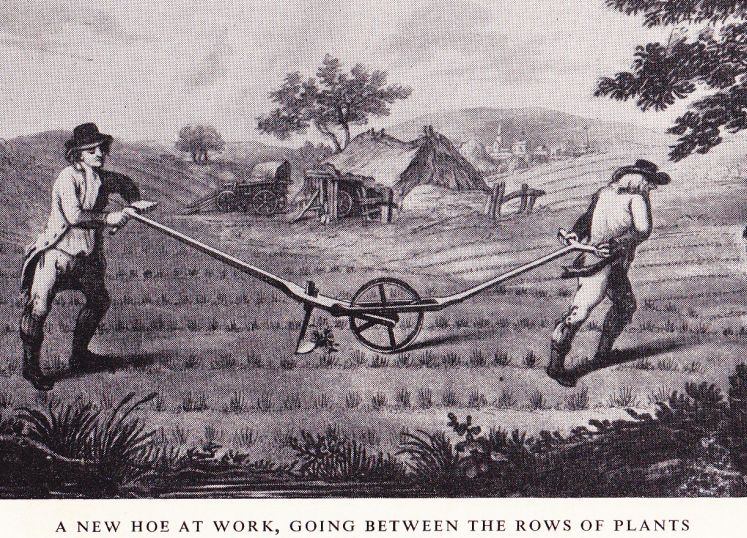 Will; John Humphris, Gentleman. All real and personal estate to ? McConnell of Cheltenham, Maltster and Edward Wood of Hawling, Farmer, joint Executers. Wife Mary to enjoy household goods and if she dies in ? life, goods to James and Henry jointly.
Interest on £600 to children of deceased daughter Hannah widow of Benjamin Midwinter; £600 to daughter Sarah wife of John Hathaway, and £600 to daughter Mary Cooke, Widow and the residue of the estate to be shared by all grandchildren (Note - above difficult to decipther)
Their children:
3. James - Chr: 21 Oct 1796 at Charlton Kings; died 23 Oct 1805.
4. Elizabeth - Chr: 16 Jun 1798 at Charlton Kings; d: 24 Mar 1824 Charlton Kings)
5. Edmund - Chr: 16 Mar 1800 at Charlton Kings; Occ. Farmer Pukham Farm; mar: 1833 to Emma Williams; he d: 21 Jul 1837