Lucy Pelvin b: Oct 1792 in Boxley, Kent to parents Peter Pilven (Pelvin) and Lydia nee Latter; She was Bapt: 04 Nov 1792 Boxley, Kent; 10.10.1843 - she registered the death of her mother, Lydia (nee Latter); Her own demise on 23 Jul 1870 aged 78 yrs was in Woodford, Walthamstow, Essex and was registered by son Nathan Hilbert who was present at her death - shown as "Widow of Philip Hilbert, a Farmer"; Bur: 26 Jul 1870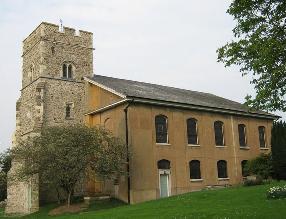 After Banns; Lucy mar: 09 Feb 1818 in St Margarets; Rochester, Sussex to Phillip Hilbert. He was b: Abt. 1794 in Ashurst, Kent and bapt 23 Nov 1794 at St John the Baptist, Penshurst, Kent - his parents were Benjamin Hilbert and mother, Sarah Selby; he d: 28 Nov 1867 in Robertsbridge, East Sussex.
Phillip's life was devoted to the land - occup: 1819 - Farmer; 1841 - Ag. Worker living at High Street, Strood; 1843 he lived at Frindsbury, Kent; 1851 Shown as Head of House, aged 56 years, b: Ashurst, Kent; Occ: Farm Bailiff; Lucy - Birthplace Boxley; age 58 living at Railway Cottage, Staplehurst, Kent; Between 1867 and 1878 occ: Yeoman at Robertsbridge, Salehurst, Sussex; - Philip died 28 Nov 1867 aged 73 years - his son, Philip, was present at his death, although living in Dartford.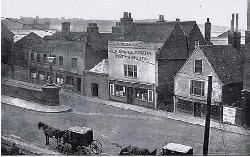 Phillip's gt-grandfather was JAMES HILBERT who d: 1754 in Leigh, Kent and was bur: 29 Oct 1754, Penshurst, Kent. He mar: 12 Nov 1735 to ANN IRELAND in Kirton in Lindsey, Lincs. Their children were:
i. B

ENJAMIN HILBERT who mar: Mary ? (Phillip's grandparents)

ii. M

ARY HILBERT ( bapt. 26 Jan 1736; d. 1778) She may have married William Middleton

iii. W

ILLIAM HILBERT, Bapt: 14 Nov 1737, Penshurst, Kent; Bur: 24 Feb 1737, Penshurst, Kent. 
The children of BENJAMIN and MARY were:
i. B

ENJAMIN HILBERT - b: abt 1767; Bapt 12 October 1768 - St Botolphs, Northfleet, Kent (name as Hillbatt) Farmer Occ: 1841 cow farmer Frindsbury, Kent; d: 27 May 1858, 92 yrs, at Frindsbury Rd, Strood, Kent. (Phillip's father)

ii. M

ARY LEE HILBERT, b. Abt. 1771.

iii. W

ILLIAM HILBERT, b. Abt. 1773. 
B
ENJAMIN HILBERT mar: 21 April 1794 to SARAH SELBY
1794 in Penhurst, Kent, daughter of WILLIAM SELBY and ELIZABETH EVEREST. She was bapt: 26 Nov 1772 in St Mary Magdalene, Cowden Kent, and d: 17 Dec 1857 aged 85 yrs in Frindsbury Rd, Strood, Kent.
The children of BENJAMIN HILBERT and SARAH were:
(1) PHILLIP H
ILBERT b: abt 1794 Ashurst, Kent; d: 28 Nov 1867 Robertsbridge, East Sussex; mar: LUCY PELVIN

(2) BENJAMIN HILBERT b: 1801 Maidstone, Kent;

(3) BENJAMIN HILBERT 1805 Maidstone, Kent-1872;

(4) ELIZABETH HILBERT 1807Maidstone, Kent; d. 1870, North Aylesford

The children of P

HILLIP HILBERT and LUCY PELVIN were:

i. LUCY HILBERT, b. 1819, Boxley, Kent; d. 1880, Holborn; partner EDWARD SADLER.

ii. PHILLIP HILBERT, b. 23 Dec 1821, Boxley, Kent; d. 25 Nov 1893, Dartford, Kent; m. (1) MARY ANN JARRETT, m. (2) SARAH AUGER,

iii. SARAH HILBERT b: 1824 in Boxley, Kent d: 02 May 1901 in Finsbury, London; m. GEORGE MILLS

iv. LYDIA ELIZABETH HILBERT b: 15 Oct 1826 in Boxley, Kent d: 1900; m. HENRY LETCHFORD

v. ABEL HILBERT, b. 28 Apr 1828, Boxley, Kent; d. 24 Sep 1890, Kennington London; m. ANN SMITH,

vi. BENJAMIN HILBERT, b. Abt. 1830, Boxley, Kent; d. 30 Aug 1881; m. ELIZA MARTIN

vii. NATHAM PETER HILBERT, b. 05 Jun 1834, Boxley, Kent; d. 1912, Dartford, Kent; m. (1) SARAH RIDGES m. (2) HENRIETTA BATTEN

viii. FREDERICK BRITT HILBERT b. 1835, Boxley, Kent; d. 1917, Chelsea; m. (1) ELIZA VIRRELS; m. (2) ALBINA EVANS ATKINS

1841 Census: