Clarence Maxwell Cone
CLARENCE MAXWELL (MAX) CONE was born February 20, 1922 in Rotherham Hospital, Amuri, and died May 30, 1982 in 171 Cecil Rd, Wadestown, Wellington. Burial: June 02, 1982, Cremated Karori , ashes to Makara Cemetery. He married ANNETTE VIVERS October 31, 1959 in St Ninians Presbyterian Church, Karori, Wellington, daughter of THOMAS VIVERS and ANNIE BUSH. She was born March 31, 1928, and died January 19, 1989 in Wellington.
Max had the distinction of being the first baby born in the Amuri Hospital for which he received a silver cup from the Amuri County Council to commemorate the event.
He was educated at Waiau Primary School and Boys High School, Christchurch where he matriculated. He worked as a draughtsman at Wellington and during this time he studied evenings and passed his engineering examinations to gain a Civil Engineering degree at Wellington University He was navigator on Catalina Flying boat during his war service (Flt Sgt RNZAF. ) He joined the engineering department of the State Forestry.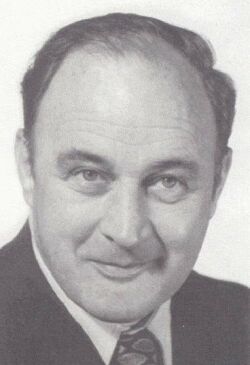 After his marriage 1959 he was employed in Wellington most of the time and built his home at Cecil Road, Wadestown. As the Forest Service's chief civil engineer, one task he undertook was assessing the engineering requirements for a Fijian aid project grant made by New Zealand and providing skilled personnel to establish a 50,000 acre plantation of Caribbean pine on Vita Levu, Fiji. This required surveying, roading construction and vehicle and plant maintenance. The Columbo plan sponsered forest service offices for management and administration in the initial stages of setting up
Children of CLARENCE CONE and ANNETTE VIVIERS are:
i. BRUCE MAXWELL CONE, b. Wellington.
ii. WARWICK THOMAS CONE, b. Wellington.
iii. PAUL DOUGLAS CONE, b. Timaru. and NICOLA JAYNE RITCHIE have a son Samuel Maxwell












Images and data used in this site copyright - ©

Descendant input to up-date family pages is very welcome - more detailed information available on request