Vera Josephine Tuer and Redvers George Theodore Withers
Redver's grandfather was James Withers. James was born in London in 1843 where he was educated and then apprenticed to a builder. He worked at this trade until 1862 and then came to Lyttleton on the "Queen of the Mersey". After his arrival, James first settled to farming at Rangiora for about three years and on the 29th February, 1864 he married the daughter of Mr G Smith of Southbrook. In 1867, he established an extensive business at Southbrook starting first with a building line and then gradually developed the flax industry and then subsequently added rope-manufacturing. In connection with his building and contracting interests, he put in a sawmilling plant and extensive yards for stacking timber. The buildings were described as "large and well adapted to the requirements of a considerable trade, which included storekeeping in all branches." Ref. Canterbury Cyclopedia 1902
James's son was called James Theodore Withers.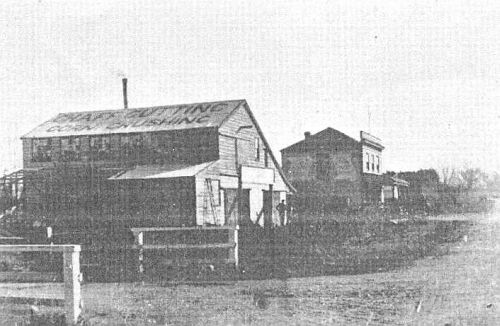 VERA JOSEPHINE TUER daughter of Joseph Alfred Tuer and Ellen (Nellie) Matilda Pursey, was born November 11, 1899 at Loburn, and died March 24, 1980 in Christchurch. She married REDVERS GEORGE THEODORE WITHERS October 15, 1924 in Richmond Methodist Church, son of JAMES WITHERS and ALICE OGDEN. He was born January 31, 1900 in Southbrook, and died February 25, 1955 in Christchurch.
Their son:
SELWYN GEORGE WITHERS in Rangiora. He married LOIS PATRICIA GATENBY at St Anne's Catholic Church, Christchurch, daughter of THOMAS GATENBY and MINNIE CRAWFORD. She was born Opunake.
Selwyn started work at Blackwell Motors as an office boy 19th March 1945. He advanced to Accountant and Managing Director. He retired 30th April, 1989. He had two breaks away, 18 months in Australia, and three years travelling overseas but apart from that and some brief jobs on his return from overseas, he spent most of his working life at Blackwells.
Their children: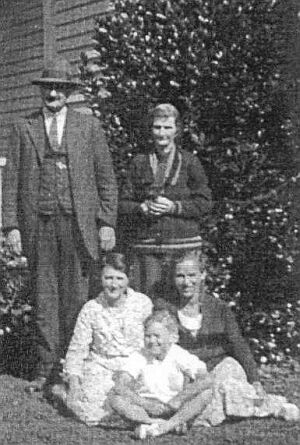 i. MURRAY GEORGE WITHERS, b.Christchurch.He married JANE FRANCES ZAMMIT in Otahuna, Christchurch, daughter of JOSEPH ZAMMIT and CONSTANCE SMITH. She was born in Slough, England.Their family:
(a) GEORGIA JANE WITHERS, b. Christchurch.
(b) JACK JOSEPH WITHERS, b.Christchurch.
ii. RUSSELL THOMAS WITHERS, b. Christchurch.
iii. GRANT REDVERS WITHERS, b.Christchurch.He married VICKI ELLEN HAMPTON at Wigram Air Base, Christchurch, daughter of COLIN HAMPTON and MARGARET CONSTABLE. She was born in Christchurch. Their family:
(a) MATTHEW ROBERT WITHERS, b. Auckland.
(b) NICOLE EMMA WITHERS, b. North Shore, Auckland
iv. BRENT SELWYN WITHERS, b.Christchurch.












Website address - http://www.winsomegriffin.com//