Press F11 to limit top toolbar
Press again for toolbar to return
Henry James and Helena Barnard
Henry James Barnard was b: 03 Dec 1859 at Taranaki Street, Wellington to parents William Hooper Barnard and mother Sara Elizabeth nee Kemp. He was a Wellington Accountant and d: 22 Dec 1922 in Wellington Bur: 24 Dec 1922 Bolton Street Cemetery, Wellington
He mar 20 May 1884 in Nelson, Helena Marion Brown. She was b: 03 Apr 1865 in Nelson (Father: Alfred Joseph Brown; Mother: Sarah Elizabeth) d: 14 Aug 1965 in Silverstream Hospital, Wellington Bur: 16 Aug 1965 Bolton Street Cemetery, Wellington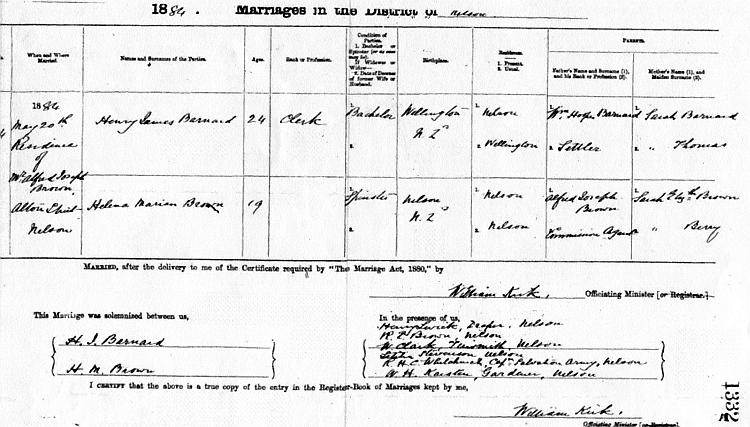 Henry began work as a clerk with Levin and Co but in 1894 he made the decision to go to Colfax, California Five years later the family returned in Feb.1899 to New Zealand)

1897 - electoral roll Wellington suburbs; Living at Lawrence St; Clerk
1900 - 12 Harper St; Clerk
1902 - Newtown Electoral roll; living at 12 Harper St; clerk
1908 Evening Post, 3 September 1908: The seventeenth annual "social" of the Diamond Association Football Club was held in the Sydney-street Schoolroom last evening. There were in attendance about 150 couples, who spent a. most enjoyable evening at dancing to the music of Miss Hawthorne's string band and in social intercourse. The masters of ceremonies were Messrs. J. W. Black, J. Hoare, H. J. Barnard, and Mr. H. B. D. Swain
1909 - Hawera & Normanby Star, 5 January 1909: During Christmas week three employees of the Eltham Dairy Company's factory met with painful accidents, and made the company very short-handed for such a busy time. The secretary (Mr H. J. Barnard) had the misfortune to have a heavy roller passed over his foot; one of the butter-room men was unfortunate enough to have a 561b weight dropped on to his foot, crushing it considerably; and lastly, and perhaps the most painful of all, happened to the Te Roti creamery manager, who. while in the act of firing up the boiler, by some means allowed the fly-wheel of the engine to grasp the lump of firewood he held, bringing it with terrific force against his side, breaking three or four of his ribs
1911 - New Zealand Gazette Page 2800
1913 - Evening Post; 10 February 1913; MISSING ON MOUNT EGMONT
STRONG SEARCH- PARTIES OUT. ELTHAM, This Day. Considerable uneasiness is felt in Eltham concerning Mr. H. J. Barnard, secretary of the Eltham Dairy Company, who has been lost on Mount Egmont since yesterday afternoon. Strong search parties have been sent out.
SAFE AND WELL. Mr. H. J. Barnard, who was lost on Mount Egmont, was discovered safe and well about lunch time.
1914 - Egmont electoral roll; living at Conway Road, Eltham; secretary with wife Helena
1915 - PERSONAL MATTERS. Evening Post, 28 August 1915: Amongst those killed in action at the Dardanelles on the 12th August was Private Harry Barnard, second son of Mr. H. J. Barnard (secretary of the Eltham Dairy Factory Company) arid Mrs. Barnard (who has taken a -very prominent part in the patriotic movement in Eltham). Pte. Barnard was previously wounded, but on recovery returned to the firing line. Mr, Barnard had five sons on active service. One (James) is returning by the Tahiti, having been wounded in the shoulder. Mr. H. J. Barnard and his sons are natives of Wellington.
1922 - Wellington Suburbs electoral roll; living at 201 Derwent St, Island Bay, with wife Helena and son Leonard, insurance agent

Obituary: The death occurred in Wellington yesterday of an old and respected resident of Wellington in the person of Mr. Henry James Barnard, after a long illness. Deceased, who resided at 201 Derwent street, Island Bay, was 63 years of age, and was born in Wellington, and lived here all his life except for some 14 years when he was secretary of the Eltham Dairy Company. In Wellington he was connected with Levin and Co. and Johnson and Co. There were eight sons in, the family, of whom six served in the war and two lost their lives in action, H. Barnard in Gallipoli, and C. V. Barnard in France. A widow and six sons are left to mourn the loss. The sons are: Messrs. F. A. Barnard (Karamea), J. Barnard (Masterton), J. W. Barnard (Carterton), A. M. Barnard (Hawera), L. T. Barnard (Wellington), and W. H. Barnard (Auckland). The late Mr. Barnard was a son of the late William Hooper Barnard. His brothers are Messrs. F. H. Barnard (Eltham), G. Barnard (late of the "Evening Post" staff), and Charles Barnard (Helensville), and his sisters Mrs. D. Billman (Ponsonby, Auckland), Mrs, A. Clarke (Dominion Road, Auckland), and Mrs Colonel Fisher (Sydney).
Henry's name is not listed on headstone at Bolton St Cemetery: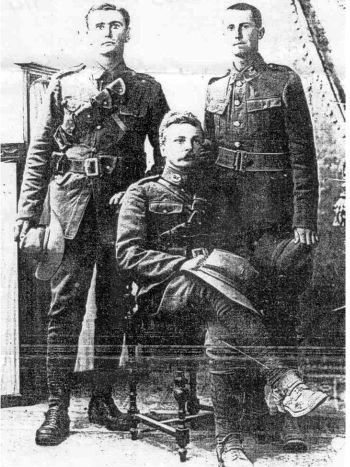 Left: Charles V Barnard and James Barnard Right: Behind Henry and James; seated - Frank Barnard
Connell Photo - Auckland Weekly News
Group above - L to R: Frank Allen Barnard (1886 - 1972); Henry (Harry) Barnard (1890 - 1915); James (Jim) 1891 - 1988) Joseph William Barnard (1893 - 1979) Charles Valentine Barnard (1896 - 1917); Alfred Montague Barnard (1898 - 1945); Leonard Thomas Barnard (1900 - 1927) William Hooper Barnard (1902 - 1979)
Above - Sons with parents Henry James & Helena Marian Barnard

Six sons volunteered for war service

* 42015

ALFRED MONTAGUE BARNARD

left 14th July 1917

* 24/647

CHARLES VALENTINE BARNARD

left 9th October 1915 with the 2nd Battalion, NZ Rifle Brigade, Battalion Signallers. Killed in action 25th November 1915 at Ypres, Belgium

* 11/477

FRANK ALLEN BARNARD

left 16th October 1914

* 12/20

HENRY (Harry) BARNARD

left 16th October 1914;with 12/20 Auckland Infantry Battalion, NZEF; wounded and hospitalised Egypt June; killed in action August 8, Suvla Bay, Gallipoli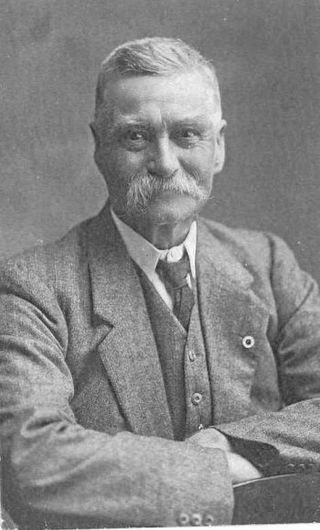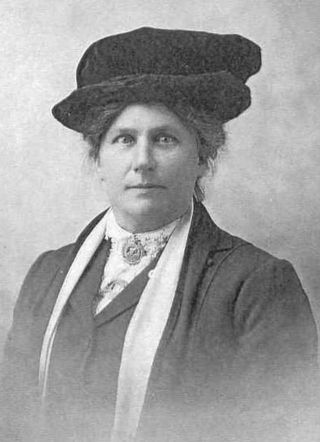 Henry James Barnard (1859 - 1922) and wife Helena Marion nee Brown (1865 - 1965)

Their family
1 Frank Allen Barnard b: 18 Mar 1886 in Wellington, a farmer at Karamea he died 14 Jul 1972 in Wellington Hospital Burial: 17 Jul 1972 Cremated Karori Cemetery, Wellington. He married Elizabeth Anne* Ryan who was born 26 May 1891 in Westport to Father: Thomas Ryan and Mother: Elizabeth Farmer, on 24 Apr 1917 in Stratford. She died 09 Nov 1944 in Wellington and was buried 11 Nov 1944 RC section Karori Cemetery. Their children were Henry (Harry) Thomas; Frances Marion; Catherine (Kitty) Ann and Allen James Barnard.

.... 2 Emily Sarah Barnard b: 06 Nov 1887 in Wellington d: 31 Aug 1890 in Wellington Burial: 01 Sep 1890 Bolton St Cemetery. Death was by falling on a fire fender and was struck on the temple and died aged 2 yrs 11 months Name not listed on headstone.

Evening Post, 1 September 1890: Emily Sarah Barnard, only daughter of Henry James and Helena Marian Barnard died 31 Aug 1890 at Lawrence Street, Newtown, Wellington, aged 2 years and 10 months.
3 Henry (Harry) Barnard b: 31 Jan 1890 in Wellington ; Auckland Infantry Regiment, N.Z.E.F. Killed in action 12th August 1915 age 25.
4 James (Jim) Barnard b: 06 Jul 1891 in Wellington he was a stock agent and farmer and died 13 Jul 1988 in Auckland Public Hospital. He was buried 16 Jul 1988 Onetangi Cemetery, Waiheke Island. James married

Rhoda Wishaw b: 1893 on 06 Jun 1916 in Stratford She died 12 Apr 1967 in New Plymouth where she was cremated 13 Apr 1967. Their children Helen Rewa and James Whatman Barnard
5 Joseph (Joe) William Barnard b: 02 Oct 1893 in Wellington died 16 May 1979 in Auckland and 18 May 1979 Cremated at Purewa Cemetery. Mar (1)Oona May Ferguson was born 10 Nov 1894 in Christchurch (div) Mar:(2)Aroha Mary Peacock b: 01 Jul 1905 in Paddington.
6 Charles (Charlie) Valentine Barnard

b: 16 Oct 1896 in Colfax, California died WW1 on 25 Nov 1917 in Poligan Wood, France WW1 Burial: 27 Nov 1917 Buttes New British Cemetery Memorial
7 Alfred Montague (Monty) Barnard b: 10 Nov 1898 in Colfax, California, USA d: 06 Aug 1945 in General Hospital, Rockhampton, Queensland Burial: 07 Aug 1945 North Rockhampton Cemetery, Queensland. During his life he has been a clerk, stationer and farmer. He married Iline Dowden in Hawera. They had two children - Noel and Dell Leveaux Barnard
8 Leonard (Len) Thomas Barnard b: 06 Aug 1900 in Wellington d: 14 Jan 1927 in Auckland Burial: 19 Jan 1927 Bolton St Cemetery
9 William (Will) Hooper Barnard b: 01 Dec 1902 in Wellington died 20 May 1979 in Callington, Cornwall, England where he had a farm. Burial: Cremated. Ashes Waikumete, Auckland over grave of brother Joseph William. He married Brenda Helen Cooley b: 28 Apr 1903 in Birmingham. England m: 01 Jun 1926 d: 02 Apr 1994 in Wellington Burial: 06 Apr 1994 Cremated Karori Cemetery. Their son - Edwin John* Hooper Barnard

.... *2nd Wife of William (Will) Hooper Barnard: Vera Emerton m: Dec 1954 d: 1955

.... *3rd Wife of William (Will) Hooper Barnard is Patricia Marie Yeates b: in Cambeak, Tintagel, Cornwall married 05 Feb 1972 in Cornwall