Benbow Family of Shropshire


The Burford baptism registers are deposited at the Shropshire County Record Office, The Shirehall, Abbey Forgate, Shrewsury and contain the baptism on 16th November, 1826, of William, son of James and Sarah Benbow (nee Porter) who came to New Zealand in 1851.

William's father, JAMES BENBOW

was baptised 8th June 1794 at the Rochford Parish Church, Hereford,and was the son of John Benbow (1756 - 1820) and Mary (1751 - 1836). Other siblings were John (1781) Mary (1786) Thomas (1789 and Ann (1791) James married SARAH PORTER born 1799 of Tenbury on November 11, 1822 at Rochford Parish. She was the daughter of THOMAS and Sarah PORTER and was baptised December 24, 1797, Tenbury Parish. Sarah required the consent of her parents to marry. She was not a minor but this may have been because her marriage was outside her own parish of Tenbury. The couple were expecting their first child. James was employed as an agricultural labourer.and died abt June 1873, Owersby, Shropshire

Rochford, Herefordshire was termed a "Herefords " island in N W Worcestershire, about 4 miles from Tenbury, then in 1844 was in Worcestershire. The River Tene separates Salop and Worcestershire in the north and the Tenbury town is on the northern side of the bridge. Today this is in Burford.

Census - 1861 Burford, Whitton, Weston Cottage
James Benbow; Head; Marriage 68; Labourer; born Rochford, Hereford
Sarah Benbow; wife; Married, age 63; born Tenbury, Worchester

Their children:

1. JOHN BENBOW ; m. .

2. JAMES BENBOW was baptised 20 May 1823, Rochford, Worcester. Occupation Drainer. He married LYDIA ELIZABETH* GREENHOUSE July 25, 1852 in Hope Bagot, Shropshire. She was born Abt. 1817 in Coynlam, Shropshire, and died 1893 in Tenbury.
Children of JAMES BENBOW and LYDIA GREENHOUSE:
i. WILLIAM BENBOW b. Baptism: December 19, 1852, Hope Baggot; Salop County: Occupation: Stone squarer 1881
ii. JAMES BENBOW, b. Abt. 1854, Hope Baggot; Salop County.
iii. JANE BENBOW, b. 1857, Hope Bagot, Sgropshire.
iv. ELIZABETH BENBOW, b. Abt. 1859, Burford, Shropshire.

3. WILLIAM BENBOW was baptised on 16th November, 1826 in Burford, Shropshire, and died July 22, 1909 in Waitohi. He married MARY POSTON November 20, 1848 in St Marys Church, Burford, the daughter of James and Ann Postons. She was baptised July 08, 1827 in Stanton Lacy, Shropshire, and died May 16, 1899 in Waitohi. With their 5 children the family emigrated to South Canterbury, New Zealand on the "Huntress". Sailing ship "Huntress" painted by Wm Smith Jewett in 1855. William and Mary are buried at Temuka Cemetery Occupation: Labourer, farmer. Children

4. ANN BENBOW Baptised September 20, 1828 Burford

5. GEORGE BENBOW was baptised February 15, 1832 in Burford, Shropshire, and died 1921 in Rhonda Valley, South Wales. He married SARAH COLLINS May 04, 1854 in Whitton by Tenbury, Parish of Burford, Shropshire, daughter of WILLIAM COLLINS and JANE JORDON. She was baptised December 13, 1831 in Orleton, Hereford. Occupation : gardener and gamekeeper
Children of GEORGE BENBOW and SARAH COLLINS:
i. GEORGE BENBOW Baptised January 06, 1861, Tenbury , Whitton, Tenbury.
ii. THOMAS PORTER BENBOW b. 1863
iii. JAMES R BENBOW b. 1866
iv. JOHN BENBOW b. March 18, 1869, Serpent Ashford Cabonel, Ludlow,County Salop , Shropshire; d. January 03, 1940
v. EPHRAIM BENBOW b. Abt. 1871, Ashford Carbonnel, Shropshire
vi. SEPTIMUS BENBOW b. 1875; d. November 05, 1937, Australia

6. LUCY BENBOW Baptised October 18. 1835 Burford

7. JONATHON BENBOW was baptised June 21, 1838 in Burford, Shropshire, and died 1883 in Sept Q, Ludlow. He married . Occupation: General Laborer
Son : i. JONATHAN BENBOW b. 1867; d. 1957.

The Marriage Registers for Burford St Marys, were still in the custody of the Vicar of the Burford Rectory, Tenbury Wells, Worcester in 1980. Banns for the marriage of William and Mary Posten were called on September 3rd, 10th and 17th, 1848 and the marriage was performed on November 20th 1848. The couple were described as "Full age' - the usual description used if both parties were over 21 when they were married.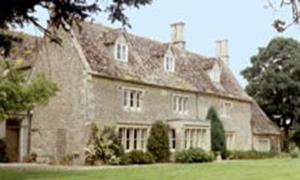 1861 Census - Whitton, Burford, Weston Cottage
William Benbow; Head; age 34; Agricultural labourer, Born Burford, Salop
Mary Benbow; Wife; 33; Born Stanton Lacy, Salop
John Benbow; son ; 10 Scholar; Whitton Burford, Salop
James Benbow; son; 7; scholar; Whitton Burford, Salop
Sarah Benbow; dau; 5; Whitton Burford, Salop
Elizabeth, dau; 2; Whitton Burford, Salop

WESTON is in parish of Burford, in hundred of Overs.
WHITTON is in parish of Burford. 12 houses, 68 inhabitants. Four-and-half miles south-east of Ludlow.
(1824 Gregory's Gazetteer of Shropshire)












Images and data used in this site copyright - ?


Descendant input to up-date family pages is very welcome - more detailed information available on request