Peter and Helen Drummond's 4th child born 1882 at Hororata was named Helen after her mother whose parents were Thomas Harrison (1816c - 1883) and Janet Stark (1815c - 1886).
The Harrison's sailed Apr 4, 1848 from Gravesend to Port Chalmers on the "Blundell. Thomas had been a weaver and he farmed at East Taieri.
Peter Drummond, Helen's father, was a Scottish trained carpenter who emmigrated to New Zealand in 1868. He booked his passage along with two friends but on boarding found he was 2/6d short of the fare. It is said that his friends pooled their savings to help but they were required to disembark at the first New Zealand port - Bluff. From there they made their journey overland while the full fare passengers sailed to Dunedin.
Though a qualified builder, Peter was never employed full-time in that industry. He purchased a team of horses and set up an agricultural contracting business at Herbert, North Otago. It was there in 1873 that he married Helen Harrison who had been the youngest of six and was born at sea off the coast of Africa en route to NZ in 1848.
Peter began his farming career at Bankside in 1879 - 80 without having seen the property prior to purchase. The story was told that he arrived with his team of horses and possessions, family of five and Helen expecting their sixth child. As there was no house he installed his family in the loft above the stables and with urgency, travelled to Hororata to acquire building timber. Their daughter Ann was born in their new home which had been completed just two weeks earlier. The couple were to have 14 children, 12 of whom survived.
In 1889 he purchased 3,564 acres of land from Edward Coster between Lyndhurst and Urrall. The Lyndhurst estate as it was known, was increased to 4,301 acres and remained in the Drummond family until it was acquired by the Crown for Soldier development in 1919-20.
Known as a capable farmer and a very astute businessman, Peter purchased other blocks of land, including Corwar (title transfer 1901) part of which remained in the family until 1924. In the 1890's he was growing in excess of 3,000 acres of wheat and a large acreage of oats and was reputed to be the largest cereal grower in mid-Canterbury after Duncan Cameron and John Grigg. He had a standing annual order of five binders at L25 each. Of his several threshing mills, one was operated by a well known identity, Charles Gadd and others by Charles Hale.
Being very mechanically minded he spent a considerable time in the mechanisation of his property. On a return trip to Scotland, he visited Germany and invested in a seed cleaning machine - it was one of the earliest plants in NZ and remained in working order for many years.
In 1906 he branched into the field of motoring and purchased four Ford motor cars- one for himself, one for each of his sons and one for a Mr Rule whose mechanical knowledge was a necessity to keep these vehicles road-worthy.
Reputed to be a man of very few words, Peter Drummond was hard to get to know but once a friend, he was very loyal and assisted the district in many ways. An eye catching marble headstone marks the family plot in the Rakaia cemetery.
OBITUARY.
MR P. DRUMMOND. Mr Peter Drummond, of Corwar, one of the oldest, most widely known, and most successful farmers in tne Ashburton district, died in the Ashburton Hospital on Saturday morning, after having undergone a second serious internal operation. Mr. Drummond, who was born in Stirlingshire, Scotland, arrived in New Zealand in the late seventies, and shortly afterwards started farming at Bankside, where he resided for about ten years. He then moved across tho Rakaia river, and took up land in the Lauriston district, and soon became one of the most successful farmers in that locality.
Seventeen years ago he bought from Mr J. C. Wason the well known Corwar Estate, on tho southern banks of the Rakaia, and made that his permanent home. During his long residence there he vastly improved the property in many ways. He was a clever mechanical engineer and carried out many important works about the homestead, including the installation of an electric plant both for lighting and powor. He also made full use of the water for power for driving machinery for corn crushing, seed cleaning, chaff cutting, etc., and carried out some important drainage works. As a farmer he was a past master in all its branches, and his thoroughly sound advice was often sought and acted upon by others.
He formerly held a seat on the Mount Hutt Road Board, and was also for a time a member of the Lauriston School Committee. He was of a most genial and kindly disposition, and in his quiet, unostentatious way, did innumerable acts of genuine kindness. About twelve years ago he made a trip to the Old Country, in company with his old friond, Mr Andrew McFarlane, and made good use of the knowledge he gained while on his travels. He died in his 69th year, and leaves six sons and four daughters.
In 1907 Helen Drummond aged 25, married Horace Gerald Hamilton and in November 11, 1908 their daughter Mary Worland (Worla) Hamilton was born at Nurse Ainsworths Nursing Home, Ashburton. In February 1909 after only 18 months marriage, Horace died aged 23 years.
In 1910 Helen remarried Thomas Cone and the following year they had a son Joseph Thomas, followed the following year by the birth of Frederick Claude. In 1913 Helen gave birth to the still born son they named John on the 31st of October, and died herself 2 days later on the 2nd November 1913.
In the short period of just 6 years, Helen had been married twice given birth to 3 living children and one dead child and then died herself - a tragic life.
First Marriage Helen and her first husband Horace Gerald Hamilton named their daughter Mary Worland HAMILTON. Mary was adopted by her maiden Aunt Mary Drummond after her mother Helen died. Her Aunt later married Mary's father's brother Edwin (Ted) Hamilton so the Drummond name became hyphenated to the Hamilton, Hamilton-Drummond, as the the aunt who adopted her was unmarried at the time. Worla married William Colin* BEGG.They moved to Australia. Their children:
(a) Ngaire BEGG m. Douglas BAKER

ii. Janine BAKER m. Malcom CALLARDINE
iii. Malcom BAKER m. Megan
1v. David BAKER m. Lisa
v. Andrew BAKER

(b) Geoffrey BEGG m (1) Barbara - they had two sons
*2nd Wife of Geoffrey BEGG: Glenda - they had a daughter

(c) Judith BEGG Born: Berwick, Victoria, Australia m(1) Arthur Claude CONE Born:December 14, 1937 at Ashburton, son of Frederick Claude Cone and Winifred Bertha Leaman. He died August 31, 2003 and was cremated at Ashburton. Their children;

i. Anthony (Tony) Brent CONE Born Ashburton
ii. Denise Marion CONE Born Ashburton m +Philip DANIEL
iii. Vanessa Rae CONE m. Graham KENNEDY in Australia

(c) 2nd Husband of Judith BEGG: Keith RAYMOND
Second Marriage: Descendants of Helen and Thomas Cone:
1. Joseph (Joe) Thomas CONE Born: June 23, 1911 in Ashburton Died: November 04, 1961 in High Bank, Methven married at Ashburton to Jean Wilson MCCORMICK daughter of Archibald McCormick and Euphemia Smith and born at Ashburton. Their children:
(a) Ron CONE Born at Ashburton; he mar: 15 Mar. 1965 at Christchurch to Heather Jessie Watkins b: 21 Oct 1941 at Wellington to parents James Cuff Watkins (1898/1969) and mother Edith Jessie nee Inkster (1904/1987) and later moved to Christchurch.
Heather passed away on April 8, 2021, at Brookhaven Retirement Village., Christchurch.


Heather and Ron Cone (right)

Their family:

i. Martin Gerald Keen/ CONE Born: Invercargill
ii. Janet Heather KEEN/CONE Born: Invercargill
iii. Helen Ann KEEN/CONE Born: Christchurch m(1) William John Edward BARKER, who was born at Irevine, Scotland, the son of John Barker and Jillian Adams Their children:

(1) Joshua Edward BARKER Born: Christchurch
(2) Melody Elizabeth BARKER Born: Christchurch

*2nd Husband of Helen Ann KEEN/CONE:John Aitcheson SKENE, the son of Rovbert Ballantyne MacMillan Skene and Catherine Morris Brownlie.

iv. Angela Jeanette CONE Born: Christchurch m Richard Kerry PHIPPS

(b) Bruce CONE Born: February 05, 1941 in Ashburton Died: August 28, 1943 in Winchmore, Ashburton

(c) Helen CONE Born: January 19, 1942 in Ashburton Died: June 05, 1990 in Lower Hutt, Wellington m. Cedric John GORMAN who was born at Palmerston North, the son of Leslie William Gorman and Aisla (Ilah) Varcoe. Helen and Cedric married at Papanui, Christchurch. Their family:

(i) Allister John GORMAN Born: Hamilton
(ii) Christopher Bruce GORMAN Born: Lower Hutt, Wellington m. Priscilla CHIN Married: Auckland
(iii) Nicholas Ian GORMAN Born: Lower Hutt, Wellington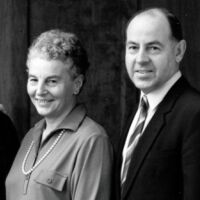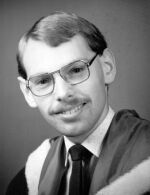 (d) Margaret CONE Born Ashburton (2) Frederick Claude CONE was born September 10, 1912 in Ashburton and died January 20, 1959 in Ashburton. He married Winifred Bertha LEAMAN, the daughter of Samuel Leaman and Rosina Hellings. She was born October 08, 1911 in Rakaia and they married December 30, 1935 in Ashburton. Winnie remarried Arthur Beatty who passed away May 3rd 1999 at Ashburton and her death occured August 24, 2004 at Ashburton Hospital.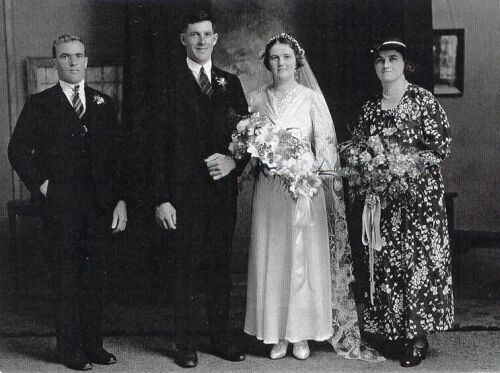 Their children:
(a) Arthur Claude CONE m Judith BEGG (see above)

(b) James (Jim) Ian CONE Born: Rakaia m. Lynette (Lyn) Margaret WHITE Born: Ararat, Victoria, Australia where they married. Lyn was the daughter of Eric Fraser White and Mary Cotter.


(c) Shirley Winifred CONE Born: Rakaia married Bryan Philip ROYDS.He was born at Takaka, the son of Cuthbert Royds and Hazel Scadden. Bryan and Shirley married at Ashburton. Their children:

i. Alistair Bruce ROYDS Born: November 25, 1968 in Ashburton Died: November 25, 1968 in Ashburton
ii. Bridgette Hazel ROYDS Born: Ashburton m. Gerard Andrew JOCHEMS who was born at Whangarei where they married. He was the son of Gerry Jochems and Johanna. Their family

(1) Annaleese Shirley JOCHEMS Born: Dargaville
(2) Daniel Gerard JOCHEMS Born: Whangarei
(3) Conrad Bryan JOCHEMS Born: Whangarei

iii. Peter James ROYDS Born: Ashburton m. Esther Rebecca ADAM at Auckland. Their children:

(1) Joshua Trent ROYDS Born: Whangarei
(2) Caleb Lee ROYDS Born: Whangarei
3. John CONE Born: October 31, 1913 in Ashburton Died: October 31, 1913 in Ashburton
Thomas Cone who farmed along Pole Road after Helen's death in November 1913, remarried Hannah Ruth Snell June 1915 and they later moved to Willowby.












Images and data used in this site copyright - �
Website address - http://www.geocities.com/winsomegriffin/