Press F11 to limit top toolbar
Press again for toolbar to return
Joseph Barnard

There is little doubt that Joseph was popular and much admired. When he fell on hard times, friends obviously aided his departure to evade the law and it is highly likely that this skit (Auckland Aug 12 1993) was joyfully written by one of them to announce back home to the Greytown Standard newspaper, the success of their mission!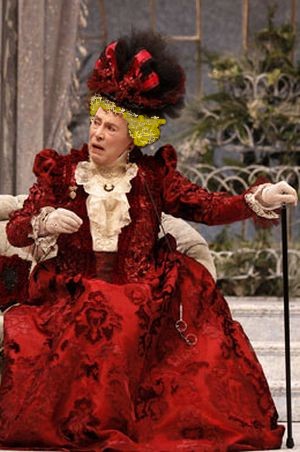 Was it Barnard? A Romance.
This morning I received a wire from an old chum in the Wairarapa to the following effect - "Joe Barnard has bolted. Look out for him. If you spot him inform the police. Warrant out"
Of course I knew Joe well, many a game of devil's pool have I had with him, and he always paid up like a man, and ordinarily I wouldn't have liked to spoil his little game, but the call of a friendship had to be obeyed, and a warrant looked as though there was something ugly that had to be accounted for, so I was determined to do a bit of the private detective business. I was walking down Shortland Street, to go down Queen Street to the wharf, ruminating about the matter, when just at the corner of the street I met one of the finest looking women I had ever seen. She was tall, unusually tall , with a beautiful bust, and a form that in all its graceful curves bespoke the womanly woman, and from the rather long though slender feet, with arched in-step, encased in irreproachfully fitting and very stylish shoes, to the top of her fair head crowned with the daintiest of hats, she looked the aristocrat.
She was coming towards me, and I was rather rudely staring at her, noticing her cheek had a ruddy healthful glow, that her eyes were blue though shaded with the darkest of eyelashes, and overshadowed by dark beautifully curved brows. Her lips were redder than the cherry and although her mouth and ears seemed rather larger than the ordinary canons of beauty would pass, her whole appearance was certainly of the kind that makes a susceptible bachelor straighten himself up and put on his best masher style, and even old married men take a second glance. She was handsomely dressed in a deep cardinal material with a close fitting jacket of navy blue. Her hat was also of cardinal with large ostrich feather going right round it and thus surmounting a glorious mass of fair hair, completed a picture rarely met with in real life, although occasionally seen in chronographs. I was completely mashed and imagine my feeling when the fair creature spoke to me.
Yes, when she was a yard off me after my eyes had been rapidly noting all the points I have mentioned, she stopped, and in a soft modulated voice with a lisp, asked me the way to the polith office. What a chance! I would be delighted to walk that far with her I said, if she was a stranger. Oh yeth, she had never been to Auckland before. She was leaving that day by the mail boat and had come up to town to post some letters for her people who had already gone aboard.
We walked along, chatting, I doing nearly all the talk, and feeling as proud as a peacock, till it began to grow upon me that somewhere or other I had seen my fair charmer before. Once or twice I caught her eye and there was a undeniable twinkle in it that I could not at all understand, but which made me wish that she would miss the boat, so I might improve her acquaintance, for certainly her handsome face and wonderfully graceful and beautifully formed figure completely fascinated me, yet she had awful hands. Large and not well shaped, and I warrant she had taken the largest size lady's glove in the shop she got the outfit from.
Well, we got to the Post Office, and while walking with her, I could not help noticing the dainty little steps she took, almost affectedly so for a woman of such length of limb as she obviously possessed. I was as I say, mashed, and was doing all I knew to "mash" her if only for the next half Hour or so. I took her to the post office and then asked if I might accompany her to the steamer.
It was very kind of me she said, and then I asked if she would like to have a look around the city before she went aboard. There was plenty of time. She accepted this offer with remarkable promptness, and seeing I looked a little surprised at her readiness, she said in her low, gentle voice, she had so much wanted to see Auckland and had no one of her own to take her round, her father being an invalid. She supposed it was very forward in a young lady to confess it, but she had enjoyed her walk so much with me and felt quite safe with me although a complete stranger! And, again, I noticed there was a twinkle in her rather - I must confess it - small eyes. Was she laughing at me? Who the deuce did she put me in mind of? I couldn't tell and didn't care. The main object I had of going down the town, instead of off to work was lost sight of, and I hailed a cab and drove round the beautiful suburbs of Auckland for about an hour and a half, and then took her to a first class confectioner's and had a lunch of cakes and tea. As she sat with her back to the window, her eyes modestly caste down, her glorious breath rising and falling with her gentle languid breathing, and her soft lisping tones replying to my stream of talk, I really had the intense longing to propose to her on the spot. Till as those thoughts were flitting through my mind she looked straight at me, and her eyes, not soft eyes either, were absolutely dancing and glittering with merriment, yet her face was grave and her lashes were quickly dropped again. Well, we made our way down to the wharf when the first whistle of her steamer blew, and on nearing the vessel I noticed my old friend Caselberg talking to a well known detective there.
My companion had to brush past the Mastertonian to get on the gangway, and she turned there to shake hands with me. She gave me a grip of her tremendous hand that I shall remember for a good while. She made me wince, and again I caught her eyes, and this time she smiled outright, indeed seemed irresistibly inclined to scream with laughter, and I noticed that the wrinkles caused by the contraction of the muscles made little ridges of pearl powder or whatever the ladies call it disclose themselves and it struck me she was made-up a little and that her colour was of rather a fixed quantity. However, there was no time to stand on the gangway talking to a charmer or analysing her make-up. People were rushing to and fro in the greatest of hurry, policemen were flitting here and there amongst the crowd and I stepped off on to the wharf and stood alongside Mr Caselburg and the detective, and stood there till the moorings were caste off. Then I heard Mr C say "I am almost sure I saw him go aboard half an hour ago."Who?", said I joining in "Why Barnard" said he.
I had forgotten all about Barnard. The police and all strangers were ashore, the boat began to move off and my inamoratas re-appeared at the side and waved her hand to me, and as the boat moved further away and I followed it along the wharf, she daintily threw me a kiss and then another towards my friend C. and I heard the low tones I had learned to like so well murmur across the widening gulf of waters - "Good-bye Katerapeka!"
Now was that Barnard? Had C, and the police carefully shadowed the wrong man, while the right one had fooled me into filling in his time till all was safe, and taking suspicion off him by actually placing him on board the vessel just as she caste off? I cannot answer the question, but I shall never forget the few hours I spent with the individual who gave me the name of Madeline Gray. C.P.